Australian Ballet comes to West Coast and NY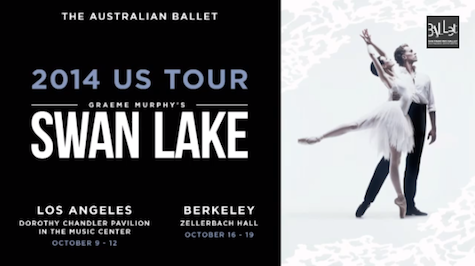 For the first time in more than four decades, The Australian Ballet will perform in Los Angeles this week. The premier ballet company from Down Under, The Australian Ballet will present Graeme Murphy's Swan Lake at The Music Center's Dorothy Chandler Pavilion on October 9-12 before traveling to perform at Berkeley on October 16-19 at Cal Performances' Zellerbach Hall. In addition, the company will have a presence at the Fall for Dance Festival in NYC when Resident Choreographer Tim Harbour presents his new Ostinato on October 16.
David McAllister, artistic director of The Australian Ballet, said he is thrilled to bring the company back to the U.S. West Coast along with an internationally acclaimed masterpiece and Australian classic, Graeme Murphy's Swan Lake.
"It's been over 40 years since The Australian Ballet last toured to L.A. and almost 25 years since we last performed in the San Francisco Bay Area. It's especially exciting to bring with us an Australian Swan Lake, and a production that showcases our strength and unique style," McAllister said. "Murphy's Swan Lake was an instant smash hit when it premiered in 2002 and since then it's gone on to wow audiences in Paris, Tokyo, Shanghai, London and New York—now it's L.A. and Berkeley's turn."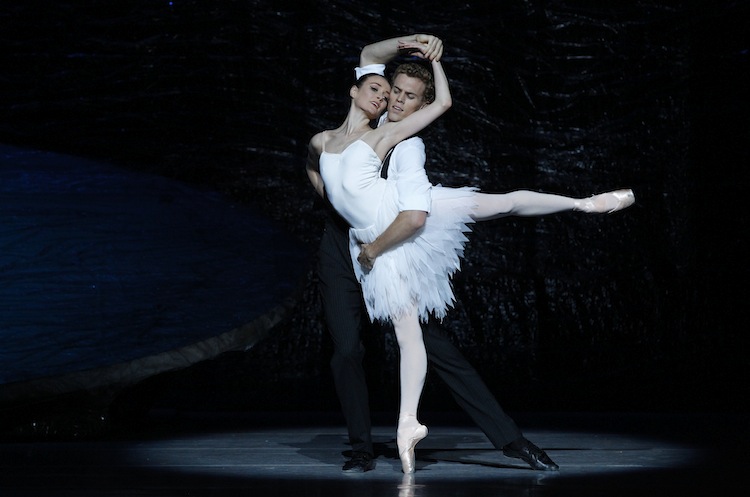 With a touring party of 100 people, including dancers, wardrobe, medical, music and technical staff, the company departed from its Melbourne headquarters on Sunday, October 5. Meanwhile, four 40-foot-high shipping containers loaded with more than 300 costumes, 250 pairs of pointe shoes, props, sets, make-up and medical supplies have been sent the long distance by sea.
The 2014 West Coast tour will be The Australian Ballet's ninth tour to the United States—adding to the 87 cities across 37 countries the company has visited in its lifetime.
As the main company performs on the West Coast, members of The Australian Ballet will also be on the East Coast for the world premiere of Resident Choreographer Tim Harbour's Ostinato in New York on October 16. Ostinato will premiere at the Fall for Dance Festival at the New York City Center alongside works from Random Dance, Alvin Ailey American Dance Theater, San Francisco Ballet and more.
Set to Bill Evans' 1958 Peace Piece, Ostinato reflects the social and sexual politics of this generation of performers. It will feature dancers Daniel Gaudiello, Ty King-Wall and Robyn Hendricks.
For more information on The Australian Ballet's 2014 U.S. West Coast tour, visit www.australianballet.com.au. For more information on the Fall for Dance Festival in NYC, visit www.nycitycenter.org.
Photo: The Australian Ballet's Amber Scott and Adam Bull in Swan Lake. Photo by Jeff Busby.