Avant Chamber Ballet's announce the company's 2019-20 season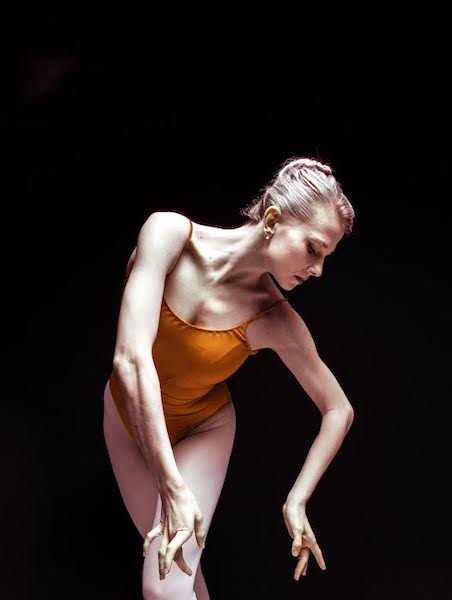 Avant Chamber Ballet's artistic director Katie Cooper and music director David Cooper announce the company's 2019-20 season commencing September 7th, 2019, 7:30pm. It will be featuring four subscription productions at Moody Performance Hall in the Dallas Arts District and the return of the Family Saturdays series.
The season includes four world premieres by choreographers Katie Cooper, Kimi Nikaidoh, Jennifer Mabus, as well as five company premieres by Paul Mejia, Christopher Wheeldon, and George Balanchine. "This season is an incredible expansion for us in so many ways," says Katie Cooper. "We are adding a fall mixed repertoire program and for the first time presenting a full-length Nutcracker with live music!"
The subscription season opens with Morphoses in September, a mixed repertoire program of three ballets: Christopher Wheeldon's Morphoses, Katie Cooper's Sisterhood and a world premiere by Katie Cooper to the famous Brahms Horn Trio. The Trio will be performed by internationally known musicians Anastasia Markina (piano), Alexander Kerr (concertmaster of the Dallas Symphony Orchestra) and David Cooper (principal horn of the Chicago Symphony Orchestra).
In December, Avant Chamber Ballet presents a full-length production of The Nutcracker for the first time designed and choreographed by Paul Mejia with live orchestra accompaniment conducted by Brad Cawyer. This holiday classic is designed to take the whole family on a magical trip to the Land of Sweets through Clara's eyes with Tchaikovsky's rich score and ACB's professional production.
Paul Mejia's romantic and tragic Romeo & Juliet is the perfect way to celebrate Valentine's Day. The performance features live music which brings the famous Tchaikovsky score and this timeless story to life. Opening the performance is George Balanchine's beloved Raymonda Variations (company premiere) which celebrates the beauty of classical ballet and the sparkling score by Glazunov. Next is a world premiere collaboration between ACB director Katie Cooper and local composer Quinn Mason. The ballet marks the 100th anniversary of women's right to vote and is inspired by the women who made it happen. Also featured will be a guest company appearance by Ballet Frontier from Fort Worth.
Closing the season will be Beauty and Beyond featuring four ballets with live music: the company premiere of Christopher Wheeldon's Five Movements, Three Repeats which includes the famous "This Bitter Earth" pas de deux, world premieres by Kimi Nikaidoh and Jennifer Mabus- commissions of the 2020 Women's Choreography Project, and Katie Cooper's staging of Aurora's Wedding: Sleeping Beauty Act III.
This season also marks the return of the Family Saturdays Series. This year all four performances are free. The shows are a family-friendly one hour designed to introduce the performing arts to kids of all ages.
Subscriptions go on sale now at TicketDFW.com. Single tickets will go on sale August 1
Additional information is available on Avant Chamber Ballet's website at www.avantchamberballet.org
Image Courtesy of Avant Chamber Ballet