AXIS Dance Company to perform in Tampa, FL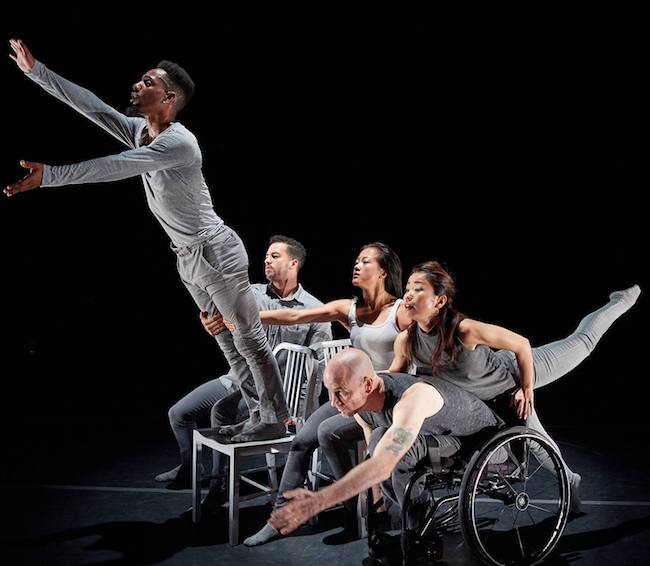 In a few weeks, AXIS Dance Company will leave its home in Oakland, California to hit the stage in Tampa, Florida with its headline work Radical Impact. The Radical Impact Tour seeks to shatter assumptions and move viewers to their core, extending a complexity that reflects lived experiences of a diverse group of artists.
AXIS, a contemporary dance company made up of dancers with and without disabilities, will perform Artistic Director Marc Brew's choreography beside a live string quartet. The music is composed by JooWan Kim, artistic director of Ensemble Mik Nawooj.
Besides Radical Impact, other works featured in this triple bill include: The Reflective Surface choreographed by Bay Area notable Amy Sewiert, artistic director of Sacramento Ballet, and newly commissioned work Historias Rotas (Broken Stories) choreographed by former AXIS company dancer Nadia Adame.
Allan Ulrich wrote for the San Francisco Chronicle, "Radical Impact came off like a photo album of the dancers' emotional states. An energizing string quartet by JooWan Kim mirrored the moods of the dancing. Susan Roemer's white costumes stood out in Allen Willner's brilliant lighting."
Rita Felciano of the SF Bay Guardian chimed in, "If you think you know what virtuosity is, AXIS will redefine the term for you in no time flat."
Set for September 14 and 15 at 7:30 p.m., Radical Impact will be presented at Mainstage Theatre at the HCC Ybor City Campus. This venue provides wheelchair accessible areas and listening devices are available upon request. Tickets cost $15 general admission, and free with ID for HCC faculty, staff and students. To purchase tickets in advance, visit hccfl.afford.com.
For more information, visit www.facebook.com/events/264403597489616.
Photo by David DeSilva.
---