Aydmara Cabrera to lead N.J. ballet school
As of August 22, former National Ballet of Cuba Principal Dancer Aydmara Cabrera is the new director of Princeton Ballet School (PBS), the official school of American Repertory Ballet (ARB) in Princeton, New Jersey.
"On behalf of the Board, I am delighted to welcome Aydmara Cabrera," stated Charles Metcalf, chair of the Board of Trustees. "She brings with her a wealth of knowledge and experience and will be a tremendous addition to the school. PBS is at the forefront of ballet schools nationally and with Ms. Cabrera at its helm will reaffirm PBS's commitment and dedication to training a new generation of dancers."
Julie Diana Hench, executive director of ARB and PBS, commented "Ms. Cabrera is already a beloved teacher and ballet master at PBS, and will be an incredible member of the leadership team. She has impressive professional experience and an inspiring vision for the school that will provide students even greater opportunities. Ms. Cabrera's passion for the art form is infectious and we are thrilled to have her lead Princeton Ballet School into an exciting new era."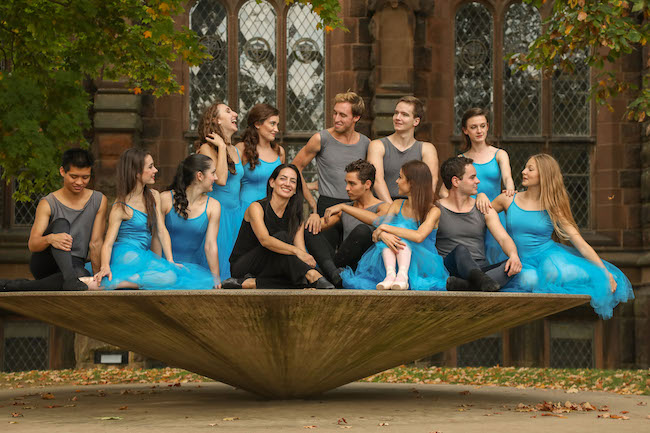 Born in Cuba, Cabrera began her ballet studies at the age of nine at the National Ballet School in Havana and became a principal dancer at the National Ballet of Cuba, under the direction of Alicia Alonso. There she earned rave reviews from international critics and audiences alike.
Cabrera's professional dance experience includes international ballet festivals and worldwide tours, performing lead roles in all classical and contemporary ballets with the National Ballet of Cuba and Ballet Hispanico of New York. She studied with iconic master teachers such as Alicia Alonso, Loipa Araujo, Josefina Mendez, Joaquin Banegas and Ramona de Saa, who is the director of the Cuban National Ballet School, one of the largest schools in the world with approximately 3,000 students.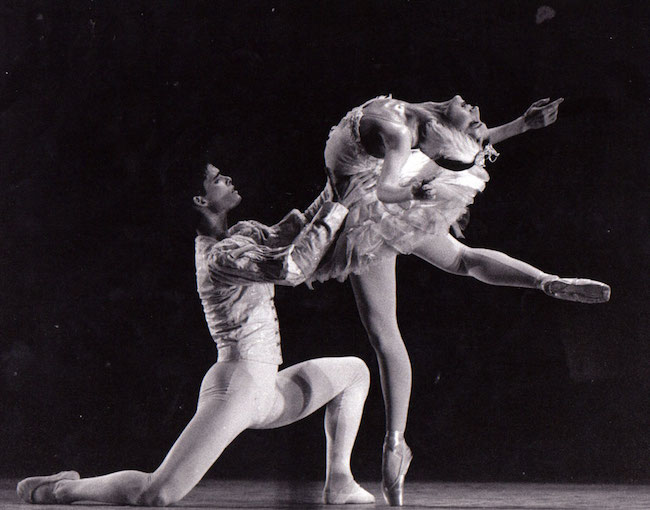 Over the course of her career, Cabrera partnered with some of the most famous male dancers of our time, including José Manuel Carreño, Carlos Acosta, Orlando Salgado, Lienz Chang, Jorge Vega and José Zamorano, before moving to the United States and directing her own school in Miami. She has also been invited to teach at many internationally recognized schools, including PBS, developing a training curriculum that incorporates much of her Cuban roots.
About her recent appointment, Cabrera said, "Princeton Ballet School is a wonderful organization in which innovation distinguishes its leadership. I am honored to be part of it and have the opportunity to guide our dancers to value and own their education."
PBS has gained a national reputation for excellent dance training since it's founding in 1954 by Audrée Estey. It currently serves approximately 1,000 students, starting at age three, and includes a large open enrollment division for adults. The school has studios in Cranbury, New Brunswick and Princeton and offers classes in ballet, modern dance, jazz, hip-hop, CardioBallet, CoMBo (Conditioning for the Mind and Body), among others. Graduates from the school have danced in professional ballet and contemporary dance companies in the United States and abroad, including such diverse organizations as New York City Ballet, Paul Taylor Dance Company, Miami City Ballet, Complexions, Mark Morris Dance Company, Twyla Tharp, Pittsburgh Ballet Theatre, Ballet West and on Broadway.
For more information on PBS, visit www.arballet.org/princeton-ballet-school.
Photos of Aydmara Cabrera courtesy of American Repertory Ballet.
---