Baby Boy for Natalie Portman and Benjamin Millepied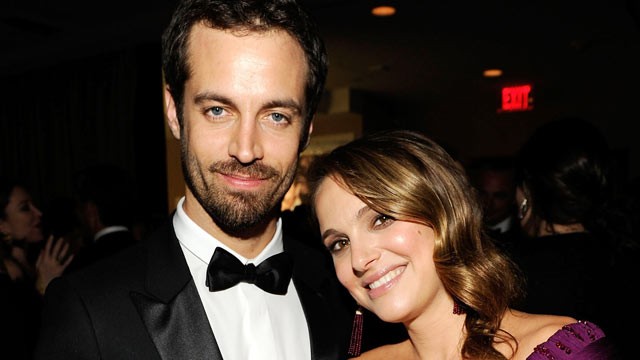 Oscar winner Natalie Portman gave birth to a baby boy on Tuesday. The acclaimed actress and her fiancé, dancer and choreographer Benjamin Millepied of New York City Ballet, are thrilled. Portman and Millepied met on the set of ballet thriller "Black Swan". Portman has not yet revealed the name of the child, but all we want to know is will he be a dancer or an actor, or both? Either way baby Millepied is sure to be a star.
Upon accepting her Oscar earlier this year Portman gave Millepied a special mention, gesturing to her baby belly as she said he's "now given me my most important role of my life."
It's been an exciting year for Natalie Portman!
Photo: Benjamin Millepied and Natalie Portman attend the 2011 Vanity Fair Oscar Party, Feb. 27, 2011 in West Hollywood. (Kevin Mazur/Getty Images)