BAC Presents Laurence Olivier Nominee Colin Dunne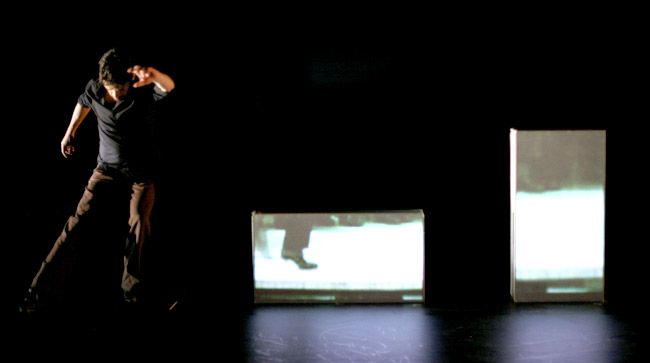 October 19 to 22, Baryshnikov Arts Center presents renowned Irish step dancer Colin Dunne in Out of Time. Dunne brings movement, sound, and image together in a solo contemporary dance work that pushes the boundaries of the tradition for which he gained international acclaim. Accompanied by a hauntingly evocative soundscore, digitally processed live by Dunne's percussive footwork, he is joined onstage by projections of step dancers from the 1930's onward–including himself as a 10 year-old boy.
Out of Time is presented as part of Imagine Ireland, Culture Ireland's year of Irish arts in America in 2011.
Photo by Peter Hallward