Backdrops company rings in 125th year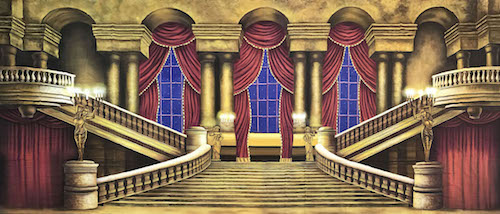 For 125 years, Backdrops by Charles H Stewart has been in the business of stage production. Based in Massachusetts, the company has been a part of the complete evolution of theatrical performances and is a trusted supplier of backdrops in the U.S. and Canada.
President Greg Christo explains, "We have experienced the complete transition of stage production logistics since 1893. This includes paint frames, painting via grids on the floor and transitioning into digital printing of backdrops. Of course, design logistics have changed as well – from hand-painted renderings of a new design on a small cardboard square to current computer cad/cam designs."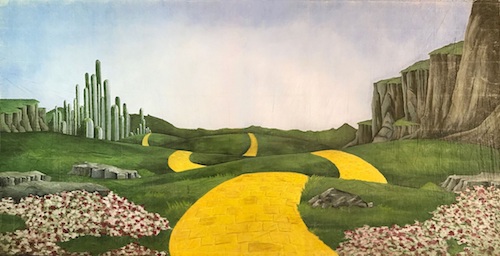 Christo points out that when you have the experience in the evolution of backdrop design and composition, you are in a position to uniquely incorporate past experience and be in the forefront for the next wave of change and customer demand.
"Backdrops by Charles H Stewart uses high-quality theatrical paint for brightness and durability. Heavy weight natural muslin is the cloth of choice for painted backdrops with grommets and ties at the top for attaching to the battens, and pipe pockets at the bottom to give the drop rigidity after installing," Christo explains.
A leader in scenic design, Backdrops by Charles H Stewart is known for its massive backdrops inventory. In addition to painted backdrops, the company also offers specialty products – scrims, solid curtains, travelers, lamés and mylar rain curtains in a variety of colors.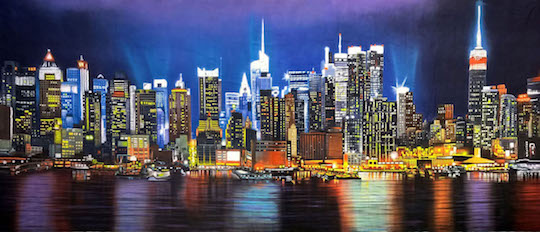 "Our backdrops can put you on a beach, in the mountains, in a night sky, in a big city, in a scene of a major Broadway play or whatever your imagination or need warrants," Christo shares.
With well over 1,500 high-quality backdrops, drapes, lamés and scrims to choose from, Backdrops by Charles H Stewart is likely to have anything you need. The company is adding 50-75 new full-size backdrops to its inventory each year too.
"We are constantly searching fresh new designs to accommodate future anticipated customer expectations. Our goal is to provide live performance with artistic expression and background support for some of the greatest shows you will ever see," says Christo.
Shoppers can browse over 60 categories and over 120 different shows. Then custom backdrops are an option too.
Once a choice has been made, the company will ship the backdrop in custom boxes wherever customers need them. They seek to offer professional customer service to advise or assist in any venue. The company's motto is: "There is life in those boxes."
Christo concludes, "We offer unparalleled backdrops along with our own experience in the real world of theatre—an unbeatable combination offered by a family owned and operated business ready to meet your theatrical backdrop needs."
Visit www.charleshstewart.com for more information.
Images: Backdrops by Charles H Stewart, including #2504 Palace Grand Staircase (top), #2372 Emerald City (left) and #2494 Night Skyline (right.)
---