'Ballet Across America' returns in June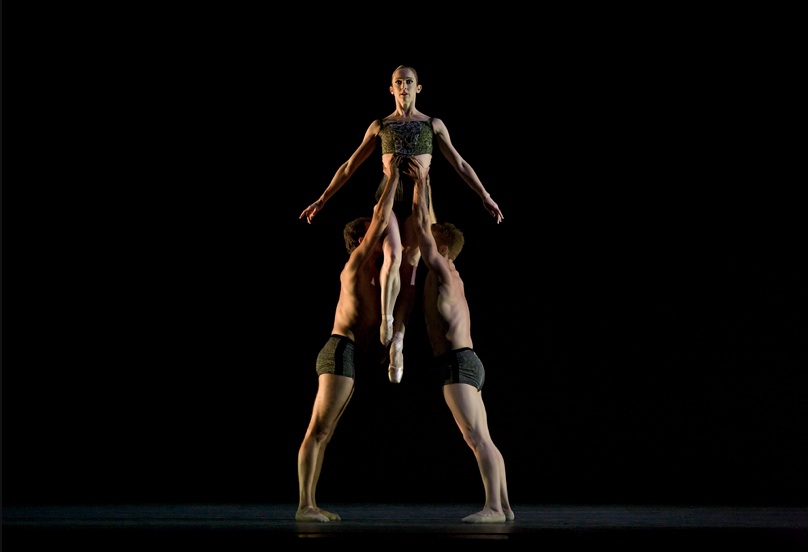 Returning after successful runs in 2008 and 2010, the Kennedy Center's Ballet Across America series continues to showcase the extraordinary breadth and depth of American ballet through three mixed repertory programs. On June 4-9, audiences can celebrate Dance Theatre of Harlem's triumphant return to the stage, witness the Kennedy Center debut of Richmond Ballet, the Center premieres of multiple repertoire pieces and delight in Sir Frederick Ashton's rarely seen Les Patineurs.
On June 4 and 5, Program A kicks off with performances by the Richmond Ballet, Oregon Ballet Theatre and Boston Ballet.
Richmond Ballet opens the show with Ershter Vals, a new work which features music based on poems from the Jewish ghettos of World War II. Oregon Ballet Theatre arrives from the west to present James Kudelka's riveting Almost Mozart, which juxtaposes a gorgeous Mozart score with stunning moments of complete silence. And Boston Ballet brings George Balanchine's complex and energetic Symphony in Three Movements, set to Stravinsky's music and marked by its turned-in movements and athletic sequences.
Oregon Ballet Theatre's Interim Artistic Director Anne Mueller said that the company is delighted to return after a triumphant first visit to Ballet Across America's inaugural program in 2008. "We are incredibly honored to return… We look forward to sharing James Kudelka's Almost Mozart with a broader audience. This work was created on OBT and showcases the company's athleticism and vibrant, committed performance style."
On June 6 and 8, Program B presents performances by three east coast companies, including The Sarasota Ballet, The Washington Ballet and Pennsylvania Ballet.
The Sarasota Ballet presents Les Patineurs, in which Sir Frederick Ashton's choreography brings a skating rink to life on stage, complete with vivid scenes of couples skating hand in hand, the bravura "blue boy" dazzling the crowd and beginners clinging onto the nearest support. D.C.'s own The Washington Ballet performs Edwaard Liang's dazzling Wunderland, known for its mesmerizing partnerings and performed to an alluring score by Philip Glass. Pennsylvania Ballet offers the purity and angular architecture of Balanchine's The Four Temperaments, set to Paul Hindemith's commissioned score and inspired by the medieval belief of the four humors.
Program C then concludes the mini-festival with works presented on June 7 and 9 by North Carolina Dance Theatre, Ballet Austin and Dance Theatre of Harlem.
North Carolina Dance Theatre brings Rhapsodic Dances, a contemporary take on romantic, classical ballet with inspiration from Rachmaninoff's music. From Texas, Ballet Austin stages Artistic Director Stephen Mills' enlightened and inspiring Hush, organically entwining dance with a spiraling score by Philip Glass. Finally, Dance Theatre of Harlem returns to the stage after closing in 2004. The company brings Robert Garland's urban/post-modern/neoclassical confection Return, making use of the music of Aretha Franklin and James Brown, in a brilliant tribute to American social dances of the '60s and '70s.
Free post-performance discussions will be offered as well. Featuring artistic directors from the participating companies, these discussions offer insights into choreographer's creations and elicit audience comments and reactions. These discussions will take place on the program's opening nights, including June 4 for Program A, June 6 for Program B and June 7 for Program C.
For more information or to order tickets, visit www.kennedy-center.org.
Photo: Alison Roper, Ilir Shtylla and Damian Drake in Oregon Ballet Theatre's 2007 production of James Kudelka's Almost Mozart. Photo by Blaine Truitt Covert.