Ballet Arizona presents free performances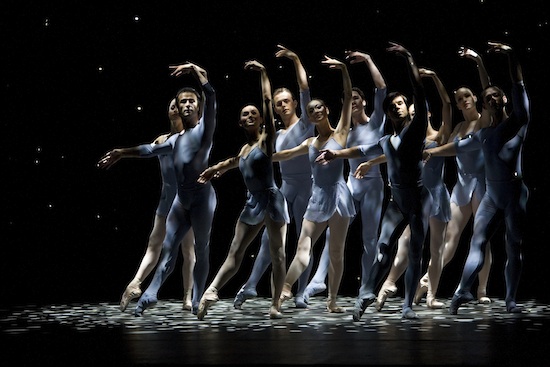 Ballet fans can spend a relaxing evening under the gorgeous Arizona sky this September as Ballet Arizona continues its annual season opening tradition with the 16th annual presentation of Ballet Under the Stars, a program for free classical and contemporary ballet performances in a casual setting.
Running September 19-28, this ever popular sunset performance series attracts over 15,000 citizens annually. Free and open to the public at six different valley locations from Fountain Hills to Sun City West, Ballet Under the Stars allows Arizona communities to enjoy a professional ballet performance in a unique outdoor setting complete with a stage, lighting, costumes and the beautiful Arizona weather.
Instead of attendees sitting quietly in rows of seats in Symphony Hall, guests can bring a blanket or a lawn chair and experience Ballet Arizona up close in their own community, making it the perfect show for the entire family to attend and a great way to introduce ballet to children.
In addition, Ballet Under the Stars will feature a presentation of Class Act, one of Ballet Arizona's Education and Outreach programs. Class Act gives local students the opportunity to learn and create a dance under the guidance of Ballet Arizona dancers, and then perform that dance during the Ballet Under the Stars program.
For this year's performances, participating schools include: Clarendon Elementary of Phoenix, Broadmor School of Tempe, McDowell Mountain Elementary School of Fountain Hills, Evergreen Elementary of Casa Grande, Estrella Mountain Elementary School of Goodyear and Boys & Girls Club of Peoria. Class Act enlivens the school children's creative spirit and increases their exposure to and appreciation of dance and the performing arts while sharing the stage with Ballet Arizona's nationally recognized professional dancers.
The Ballet Under the Stars program kicks off on Thursday, September 19 at Beardsley Park in Sun City West, AZ. It then goes to Estrella Lakeside Amphitheater in Goodyear, the Paul Mason Sports Complex in Casa Grande, Fountain Park in Fountain Hills, Tempe Center for the Arts Amphitheater in Tempe and Steele Indian School Park in Phoenix. For more information, visit www.balletaz.org or call (602) 381­-0184.
Photo courtesy of Ballet Arizona.