Ballet Arizona revives Ratmansky work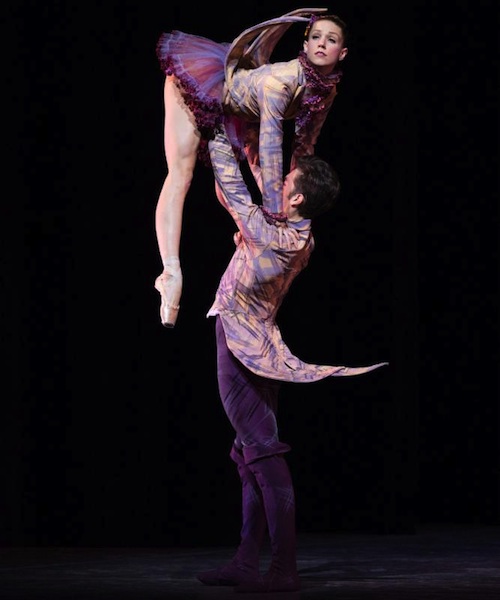 Ballet Arizona will revive Russian choreographer Alexei Ratmansky's Le Carnaval Des Animaux as part of its program "Today's Masters" this week, on March 26-29. Ratmansky, who is renowned as the former director of Moscow's prestigious Bolshoi Ballet and as the current artist-in-residence at the American Ballet Theatre, originally created the work for San Francisco Ballet in 2003 before bringing it to Ballet Arizona in 2013.
Ratmansky's Le Carnaval des Animaux (meaning "Carnival of the Animals") features a menagerie of creatures coming to life to the beloved score by French composer Camille Saint-Saëns. Across 14 segments, this quirky, family-friendly work introduces various animals like the elephant and the goose. It includes a gorgeous cello solo called "The Swan" and a charming xylophone-rich section named "Fossils."
Ballet master Betsy Erickson helped to bring this work to the company. Having assisted Ratmansky when he created it in 2003, she knows the work inside and out.
In a previous interview, Erickson pointed out that this work showcases one of Ratmansky's most prominent attributes – his tendency to make the musical accents be down instead of up. He also uses distinctive movements to convey the characteristics of each animal.
To see Ballet Arizona in this work, or to learn more, head to http://balletaz.org. The program "Today's Masters" will also present a thrilling new work from Ballet Arizona's Artistic Director Ib Andersen set to Ottorino Respighi's tone poem "Pines of Rome." Plus, Resonance, a daring exploration from company dancer Nayon Iovino, will be performed to "Echoes", a composition from the legendary rock band Pink Floyd. The Great Gig in the Sky, the Southwest's leading Pink Floyd tribute band, recorded the music exclusively for this show.
Performances will be presented at the Orpheum Theatre in downtown Phoenix. Call the Ballet Arizona Box Office at 602-381-1096 to book tickets.
Photo: Ballet Arizona dancers in Alexei Ratmansky's Le Carnaval Des Animaux. Photo by Rosalie O'Connor.