Ballet Austin's 5th Choreographic Competition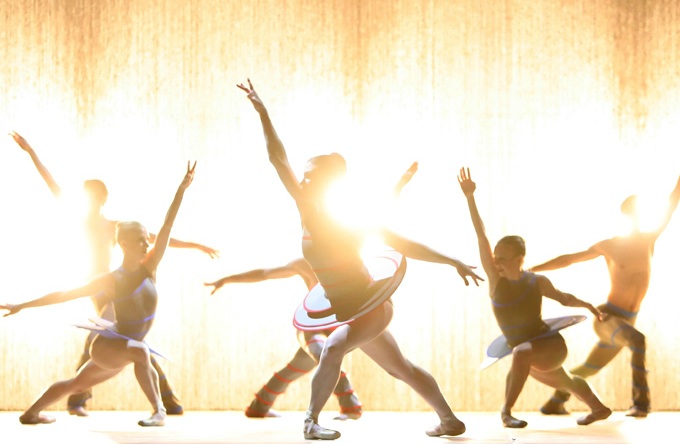 Ballet Austin's nationwide search for the country's most exciting choreographers returns as the 5th Biennial New American Talent/Dance Competition, which culls a national pool of applicants down to three finalists who will compete for $20,000. The three choreographers chosen – New York-based Gabrielle Lamb, Les Ballet Jazz de Montreal dancer James Gregg, and BalletMet Columbus dancer Jimmy Orrante – will each present an original choreographic work in performances on March 28-30 at The Long Center in Austin, Texas.
The New American Talent/Dance Competition (NAT/D) is the only dance competition of its kind in the U.S. and has awarded $80,000 to 12 finalists who have gone on to win other awards and national-level attention. The Austin Chronicle wrote, "There's no dance showcase or competition quite like this in North America."
Interactive and always exciting, Ballet Austin's competition allows audiences to help decide who wins the grand prize of $20,000 through texted votes. The outcome will accelerate the careers of these choreographers and deliver some of the most innovative and intriguing dance that audiences will see this season.
The first choreographer, Gabrielle Lamb, is a New York-based dancer and self-taught filmmaker and animator. She won the 2009 National Choreographic Competition of Hubbard Street Dance Chicago, as well as the Grand Prize in Milwaukee Ballet's 2013 Genesis International Choreographic Competition and First Prize in the 2013 National Choreographic Competition of Western Michigan University. Her works for stage and screen have been presented by BalletX, Dance Theatre of Harlem, Dance on Camera at Lincoln Center and the American Dance Festival. She danced for nine years as a soloist at Les Grands Ballets Canadiens in Montreal, and now dances with Christopher Wheeldon's Morphoses in New York.
The second choreographer, James Gregg, danced with River North Dance Company in Chicago for several years before moving to Montreal in 2005, where he is currently dancing with Les Ballet Jazz de Montreal. Also a member of Aszure Barton and Artists, Gregg regularly guests with other dance companies around the country. He has set works on RNDC, Impetus Dance Company, Instruments of Movement, Elements Contemporary Ballet, Domain Forget, North West Dance Project (PCCC), and Springboard Danse Project Montreal. He won the 2011 International Choreographic Competition at Festival des Arts de Saint-Sauveur for his piece Radio Kids.
The third and final choreographer, Jimmy Orrante, was a recipient of the 2005 inaugural Princess Grace Choreographic Fellowship. Now in his 19th season with BalletMet, the Los Angeles native has choreographed several works for the company, including the highly successful The Great Gatsby. He has danced with Memphis Ballet, Nevada Dance Theater, Los Angeles Chamber Ballet and guested with Northern Ballet (UK), Dance St. Louis, and Dance Kaleidoscope (Los Angeles). In 2011, he was honored with the National Choreographic Recognition Award for Regional Dance America.
Featuring live accompaniment alongside the three choreographic premieres, NAT/D will be presented at The Long Center 
at 8 p.m. on Friday and Saturday, March 28 and 29 and at
 3 p.m. on Sunday, March 30. For more information, visit www.balletaustin.org.
Photo: Ballet Austin in Stephen Mills' Liminal Glam. Photo by Tony Spielberg, courtesy of Ballet Austin.