Ballet BC presents triple bill in Montreal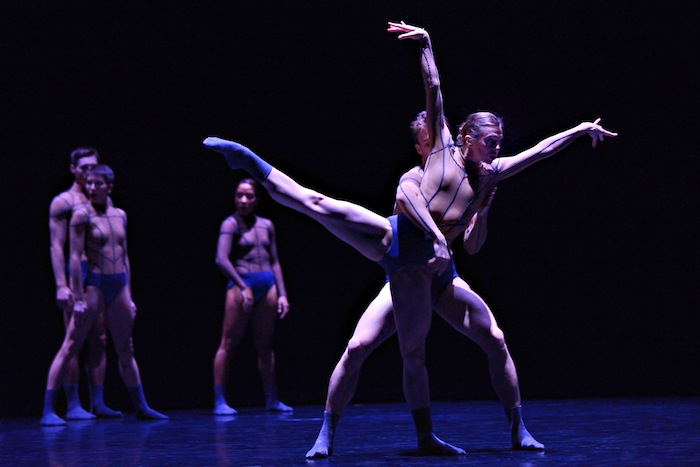 Vancouver-based Ballet BC has established a reputation as an ascending force in contemporary ballet on the international scene ever since the dancer and choreographer Emily Molnar was named artistic director of the company. This Canadian company will offer Montreal audiences three hidden treasures from Europe in its upcoming triple bill.
Works featured on the company's January program include the playful and sophisticated piece Petite Cérémonie by the French choreographer Medhi Walerski, the mysterious tribal ritual A.U.R.A. (Anarchist Unit Related to Art) by the Italian choreographer Jacopo Godani and the award-winning Walking Mad by Swedish choreographer Johan Inger. Two hours of dance will highlight the virtuosity of the 18 dancers as they shift between elegance and animalism, and from ensemble movement to duos, solos and theatrical sequences.
"We are presenting this mixed program after working in close collaboration with Emily Molnar, who insisted that Montrealers discover the new face of Ballet BC, a company that excels in finding and promoting rising stars of contemporary ballet," said Pierre Des Marais, artistic and executive director of Danse Danse. "The piece is performed by magnificent dancers totally engaged in making this rich, complex movement come alive to evocative music."
Molnar is a graduate of the National Ballet School and a former member of the National Ballet of Canada. She was a soloist with the Frankfurt Ballet under director William Forsythe and a principal dancer with Ballet BC before being appointed artistic director in 2009. Having abandoned the classicism of narrative ballets in favor of more innovative, creative and collaborative dance, she presents works by Canadian and international choreographers ranging from Forsythe, Johan Inger, José Navas and Crystal Pite to Jorma Elo and Jacopo Godani.
This triple bill program composed of A.U.R.A., Petite Cérémonie and Walking Mad will be presented on January 22-24, 2015, in Montreal at Théâtre Maisonneuve of Place des Arts. Afterwards it will be shown in Sherbrooke on January 27, in L'Assomption on January 29 and in Quebec City on February 3.
For more information, visit www.balletbc.com.
Photo: Ballet BC dancers Alexis Fletcher and Peter Smida with other company artists in A.U.R.A. Photo by Michael Slobodian.