Ballet Black at Exeter Northcott Theatre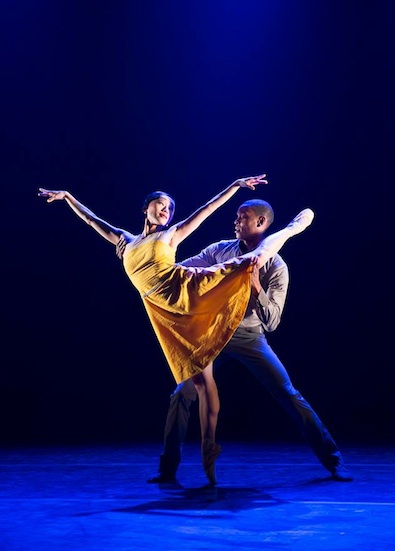 Cassa Pancho's award-winning Ballet Black returns to the Exeter Northcott Theatre in England for the fourth time next week as they celebrate the talents of black and Asian dancers from around the world. Founded in 2001, Ballet Black has achieved great success and garnered numerous awards, including the 2012 Critics Circle National Dance Award for Best Independent Company.
For their return to the Exeter Northcott Theatre, the company will present a triple bill of new works, including exciting ballets from two of Britain's best choreographers, Christopher Marney (of Gothenburg Ballet and New Adventures) and Martin Lawrance (of Richard Alston Dance Company). Award-winning dance maker Arthur Pita, known for God's Garden, Showboat and The Metamorphosis, creates Ballet Black's newest narrative ballet, A Dream Within a Midsummer Night's Dream.
Performances will be presented Tuesday and Wednesday, May 27 and 28 at 7:30 p.m. For more information, visit www.exeternorthcott.co.uk. The company's next performance will be at Nottingham Playhouse on Wednesday, July 2 at 8 p.m. To learn more about Ballet Black, head to http://balletblack.co.uk.
Photo: Ballet Black's Sayaka Ichikawa and Damien Johnson in Christopher Marney's Two of a Kind, with lighting designs by David Plater and costume designs by Yukiko Tsumkamoto. Photo by Bill Cooper.