Ballet Chicago Studio Co. celebrates 20th year
Ballet Chicago, an internationally recognized professional track school of ballet, launched its Studio Company (BCSC) 20 years ago. To honor the company's Platinum Anniversary, a concert program will be presented Saturday, May 6 at 2 and 7:30 pm at the Harris Theater for Music and Dance.
The program will feature a world premiere by choreographer Frank Chaves and revivals of works by George Balanchine, Ballet Chicago Founder and Artistic Director Dan Duell, and Resident Choreographer Ted Seymour.
"This milestone year brings to culmination two decades of tomorrow's young artists performing an extraordinary repertoire on Chicago stages," reflected Duell. "In addition to presenting masterworks of George Balanchine every year, we have built a diverse inventory of works observing a forward-looking vision of beauty and innovation. Our anniversary program is a shining example of that vision. There could hardly be a more fitting tribute to the many dancers who have grown into professional artists worldwide, the many performers who will grace the Harris Theater stage this season, and the many supporters who have made it all possible."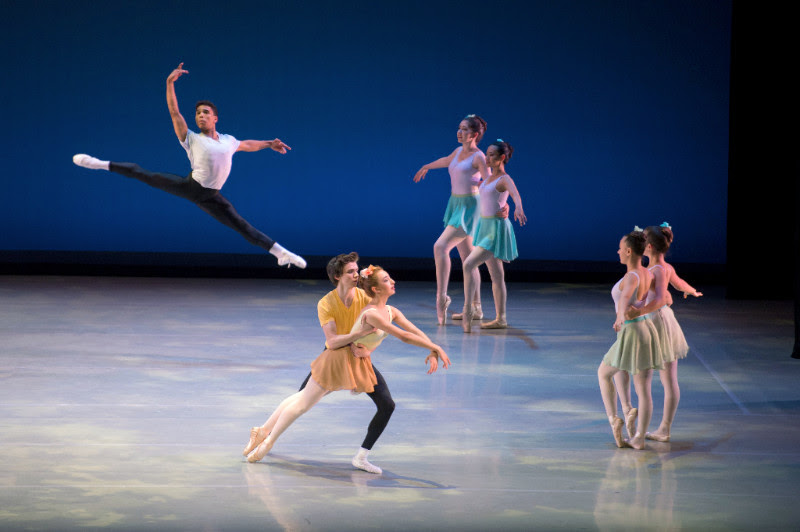 Chaves, former artistic director of River North Dance Chicago and previously a dancer with Hubbard Street Dance Chicago, will create his first work en pointe. It will be a pas de deux set to a commissioned score written and performed live by Josephine Lee, president and artistic director of the Chicago Children's Choir.
"I've admired the incredible work of Ballet Chicago Directors Dan Duell and Patricia Blair for quite some time," Chaves said. "Quality, technique, nuance, and style are all evidenced in their students, whether in a class or onstage for fully produced performances."
He continued, "Like them, I too have always been interested in educating the next generation. I've taught practically since I started dancing, creating countless choreographies, collaborating with many universities and colleges, and working with River North—overseeing the apprentices and the highly successful workshops and intensives, teaching classes, and setting repertoire on up-and-coming dancers. I couldn't be more excited and intrigued to work with this wonderful company for the first time in a format I've never tried."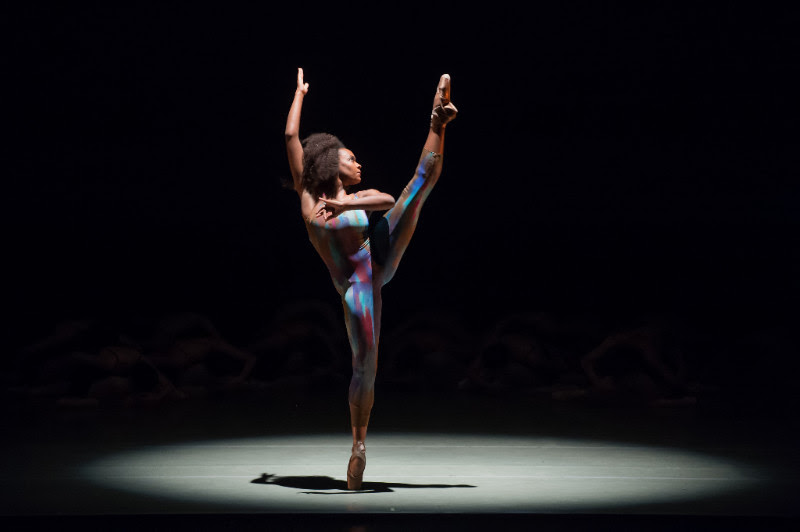 This will be Chaves' second collaboration with Lee; he choreographed The Good Goodbyes set to Lee's original score for River North Dance Chicago in 2013.
Celebrating its history with master George Balanchine, Ballet Chicago will perform the 1934 work Serenade, as staged by Duell and Blair to Tchaikovsky's "Serenade for Strings in C, Op. 48." The first original ballet Balanchine created in America, choreographed on the inaugural students of The School of American Ballet, Serenade is recognized as one of the great choreographic masterpieces of the 20th century, danced in almost every major ballet company in the world. At once a paean to the beauty of the classical female and a vision of the American classicism Balanchine would develop during the next 50 years, Serenade unfolds in a continuous flow of unparalleled beauty, performed by 24 ballerinas and six men. Ballet Chicago's first performance of this work in 2000 earned the company a Ruth Page Award for Outstanding Dance Achievement.
Resident Choreographer Ted Seymour created Fragile, This Side Up, for BCSC in 2007. The excerpts on the Harris Theater program are set to music by Steve Reich and Alva Noto.
"I wanted to revive portions of this particular piece because it helps show the range and diversity of the repertoire that BCSC has delved into throughout the years," explained Seymour. "It's an abstract contemporary work en pointe that takes a choreographic look into stages of human development."
Seymour's Secrets de Printemps will bring Ravel's orchestral version of his "Le Tombeau de Couperin" to life. The style and rhythmic intricacies of the score inspired the creation of a new world, and the progression of the ballet will bring the viewer deeper into the community that lives there. In this richly detailed fantasy, the first movement depicts the guardians of the realm; the second, the creatures inside; the third, the kingdom; and the fourth, the festival.
Duell's Ellington Suite is set to the Suite from Duke Ellington's colorful symphonic masterpiece The River, which evokes the many moods of the mighty Mississippi. Duell's evocative and jazzy suite of five dances visually brings these moods to life, with images from the serene and romantic to swirling, high-octane energy. Like its score, Duell's suite suggests a seasonal, or life, cycle, starting with a haunting invocation and ending with a lively, finger-snapping finale.
For more information on BCSC's 20th anniversary concert program, head to www.balletchicago.org. Tickets are $25–50 and are available at the Harris Theater Box Office, by calling 312-334-7777, or by visiting www.harristheaterchicago.org.
Photo (top): Serenade, choreography by George Balanchine © The George Balanchine Trust. Photo (left): Secrets de Printemps, choreography by Ted Seymour. Photo (right): Ellington Suite, choreography by Dan Duell. All photos by Ron McKinney Photography.