Ballet Hispanico opens 2-week Joyce season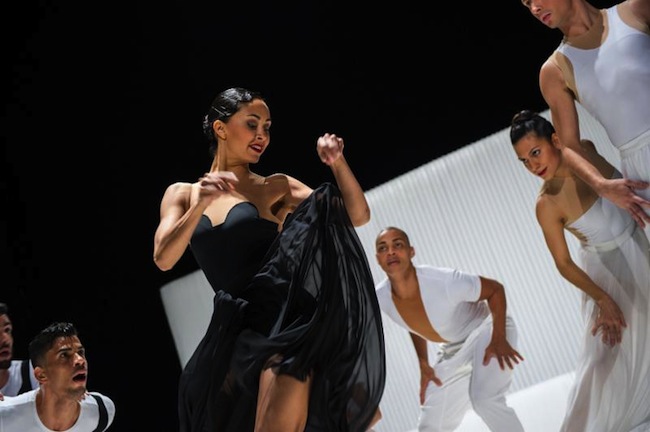 Ballet Hispanico, recognized as the nation's leading Latino dance organization since 1970, returns to The Joyce Theater beginning tonight, April 14, presenting 15 total performances and featuring five dynamic programs. 

Under Artistic Director Eduardo Vilaro, Ballet Hispanico has melded its Latino roots with an eclectic, sleekly modern style that has made it one "of the best contemporary repertory ensembles" according to The New York Times. Highlights of this year's Joyce season include a raw and athletic world premiere by Mexico-based choreographer Miguel Mancillas (titled Conquer) and the dazzling New York premiere of Show.Girl. by Miami-based, Princess Grace Award-winning choreographer Rosie Herrera.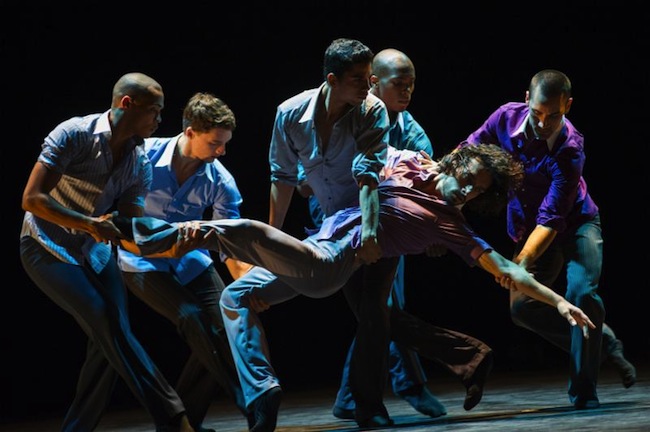 Other highlights include: the Joyce premiere of Gustavo Ramírez Sansano's CARMEN.maquia, a contemporary spin on the iconic story about a passionate gypsy, with set design by Luis Crespo and costumes by fashion designer David Delfin; Sombrerísimo, choreographed by Annabelle Lopez Ochoa and commissioned by New York City Center for the 10th anniversary of the Fall for Dance Festival; and El Beso, choreographed by Gustavo Ramírez Sansano, with original costumes by Venezuelan fashion designer Angel Sanchez.
For the first time during its New York Season, Ballet Hispanico will also offer a 90-minute matinee on Saturday, April 18 that is specially curated for children and families featuring excerpts from Ballet Hispanico's diverse repertory and a Q&A with the dancers. Hosted by Vilaro and Education Director Ana Maria Correa, Ballet Hispanico's fun, interactive and educational Performances for Young People—now celebrating 30 years—give families a glimpse into the beauty of the arts and Latino culture.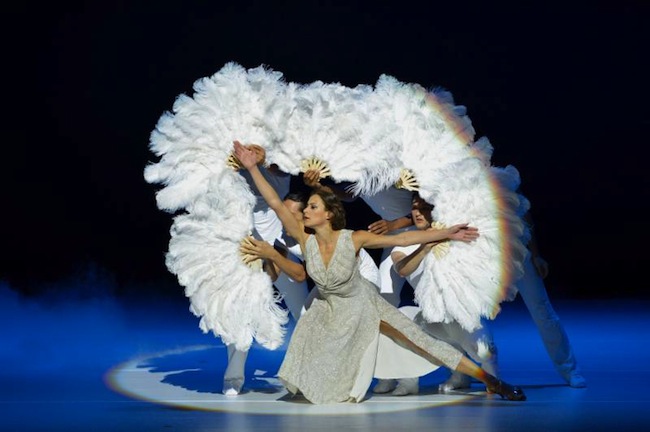 "Our New York Season truly offers something for everyone," Vilaro said. "The works this season highlight the full breadth of the company's powerful ability to interpret the many shades of the Latino cultural experience. From raw human expression to stylized theatrical seduction, each work is a chapter in the past, present and future of our American experience. And, I am particularly excited to offer our beloved and signature Performances for Young People to family audiences through a special Saturday matinee."
Tickets start at $10 and are on sale now at www.joyce.org. For more information, visit www.ballethispanico.org.
Photo (top): Ballet Hispanico in CARMEN.maquia. Photo by Paula Lobo. Photo (left): Sombrerísimo. Photo by Paula Lobo. Photo (bottom): Show.Girl. Photo by Grant Halverson.