Ballet Hispanico to present world premiere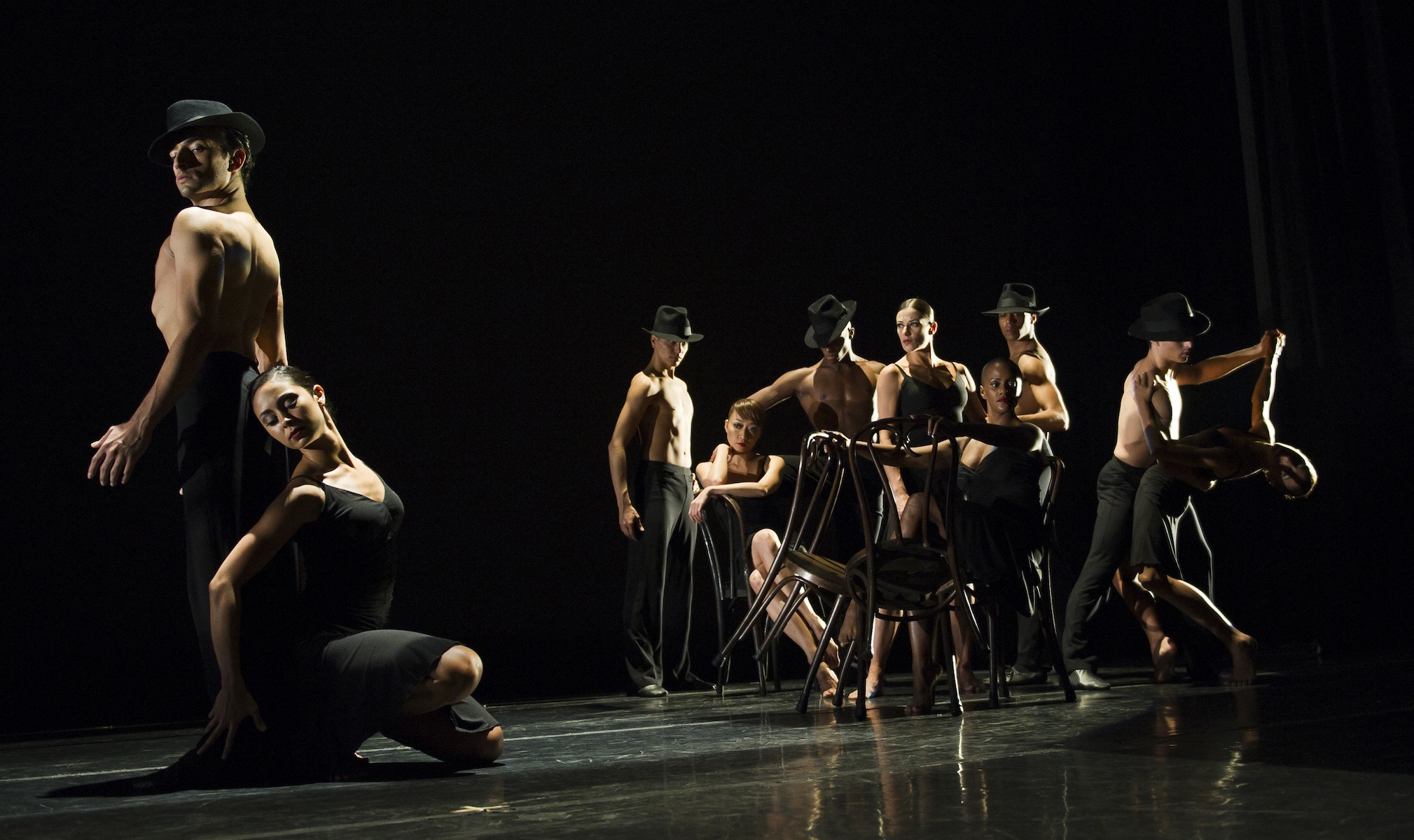 Ballet Hispanico, recognized as the leading Latino dance institution in the United States, will present a mixed bill of tango, jazz and pop on Dec. 1 at The Apollo Theater in Harlem. The evening includes a world premiere, a New York premiere and live music.
Celebrating 42 years of dance and culture, Ballet Hispanico boasts a rich and diverse repertory of over 100 works by the foremost choreographers and emerging artists of our time. Currently led by Artistic Director Eduardo Vilaro, the company explores the diversity of Latino culture through a fusion of classical, Latin and contemporary dance. The company has performed for an audience of nearly 3 million throughout 11 countries on 3 continents.
The company's upcoming one-night-only performance is being billed as the "dance event of the holiday season" as it features three Ballet Hispanico premieres that put a contemporary spin on Cuba's danzón, Argentina's tango and 1980s Spanish pop. The evening also includes the vibrant, live music by the Paquito D'Rivera Ensemble.
"The Apollo is a true birthplace of music and innovation," Vilaro said. "I am thrilled to build on its rich history of artistic collaboration with Ballet Hispanico's return this year alongside Paquito D'Rivera, one of the Latin jazz greats."
The program includes the world premiere of A vueltas con los ochenta, created by cutting-edge Spanish choreographers Inma García and Meritxell Barberá.
García and Barberá's first work for Ballet Hispanico uses contemporary dance to evoke the sights and sounds of the cultural revolution in 1980s Madrid known as "La Movida." From the impulsive, spontaneous movements of each dancer to the beats of electronic pop music that fill the stage, this piece recreates the memory of one night of freedom, exploration and invention lived by a young group of friends.
Tango Vitrola, choreographed by Argentinean legend Alejandro Cervera, is also a company premiere and will be performed at the Apollo. Turning tango on its head, Cervera conjures up a metaphysical space that highlights the struggle between men and women through simple yet poetic patterns.
Company Director Eduardo Vilaro's Danzón will finish the show. With live music by the Paquito D'Rivera Ensemble, the work, although initially evolved from Haitian contradance, has been called the official dance of Cuba.
Vilaro took the traditional and quintessentially Cuban dance form and reinvented it with contemporary movements to construct a bold work of art for this generation.
The show will be performed at 7:30 p.m. Dec. 1 at the legendary Apollo Theater located at 253 West 125th Street in New York City. For more information on the show, visit www.ballethispanico.org.
Tickets start at $33 and are available for purchase in-person at the Apollo Theater Box Office, or through Ticketmaster at 800-745-3000.
Photo by Paula Lobo, courtesy of Ballet Hispanico.