Ballet Hispanico's 25th season at The Joyce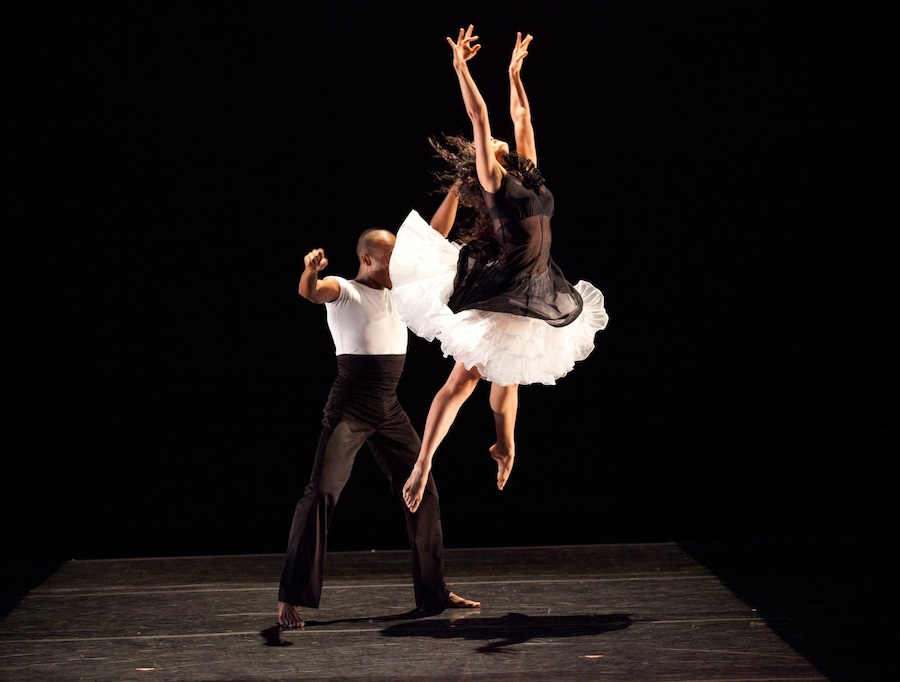 Ballet Hispanico, recognized as the nation's leading Latino dance organization since 1970, returns to The Joyce Theater for its 25th annual New York season from April 16-28.
Program A gives voice to a stellar trio of Spanish works: the world premiere of Sortijas by Cayetano Soto, one of the most dynamic and groundbreaking Spanish choreographers of his generation; the 30th anniversary and company premiere of Jardi Tancat, the award-winning work that launched Nacho Duato's career; and the Joyce premiere of A vueltas con los ochenta by the cutting-edge duo Inma García and Meritxell Barberá, which explores the "Movida Madrileña" against the backdrop of 1980s Europop.
Program B jewels include Argentinean Alejandro Cervera's Tango Vitrola, along with Artistic Director Eduardo Vilaro's Danzón, set to live music by Latin Jazz legend Paquito D'Rivera. The return of audience favorite Nube Blanco is a flamenco-inspired treat.
"I am thrilled to have the opportunity for our dancers to share the stage again with Paquito D'Rivera, one of the Latin Jazz greats, and to work with such gifted collaborators this season," said Eduardo Vilaro, Artistic Director of Ballet Hispanico. "Cayetano Soto's brilliant new voice and Nacho Duato's first work ever combine to make this a program not to be missed."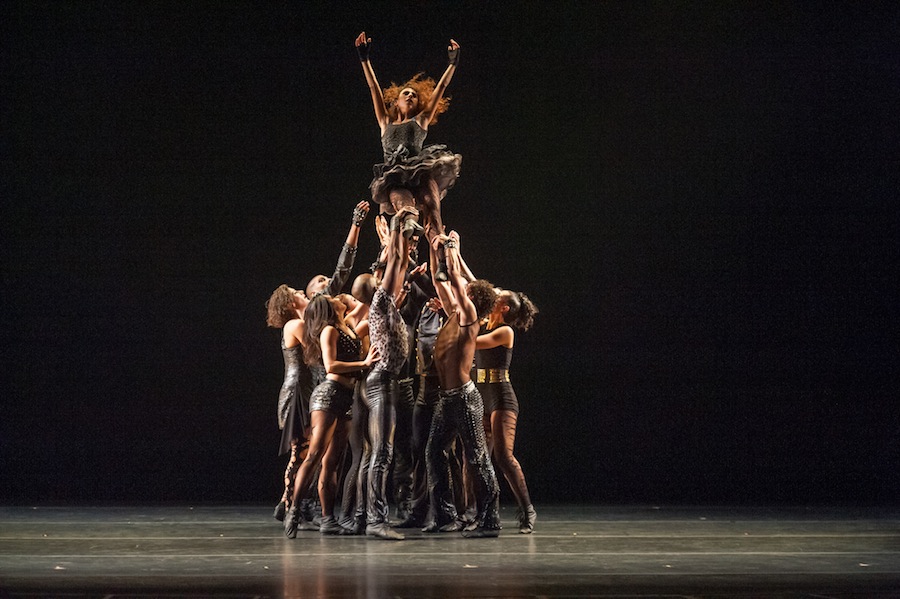 The world premiere of Soto's Sortijas will also note the choreographer's first commissioned-work for Ballet Hispanico. A stellar introduction to this exceptionally talented and visionary artist, Sortijas will celebrate the Latino experience in its full cultural and social complexity. On the other hand, Duato's Jardi Tancat will take viewers back to when he was still an up-and-coming artist. His very first work, Jardi Tancat won him first prize at the International Choreographic Workshop in Cologne. With equal shades of passion and melancholy, the ballet evokes the despairing yet hopeful prayers of Spaniards who wait for rain on their barren land.
A 2012 contemporary dance work, A vueltas con los ochenta should not be missed. As García and Barberá's first work for Ballet Hispanico, it evokes the sights and sounds of the cultural revolution in 1980s Madrid known as "La Movida." Drawing upon that time's need for creative expression and individuality, the work recreates the memory of one night of freedom, exploration, and invention lived by a young group of friends.
These dynamic and intriguing works combined with the live music and joyous movement of Vilaro's Danzón, the Joyce premiere of Cervera's Tango Vitrola and the reprisal of Annabelle Lopez Ochoa's 2009 Nube Blanco, will culminate in a noteworthy and highly-memorable performance series.
Ballet Hispanico will perform April 16-28 at The Joyce Theater, located at 175 Eighth Avenue (at 19th Street) in New York City. Tickets begin at $10 and are available by phone at 212-242-0800 or joyce.org. For specific show times and program orders, visit the website. The matinee performance on Saturday, April 27 will include a post-performance chat with Vilaro and company dancers.
Photo (top): Ballet Hispanico dancers performing Annabelle Lopez Ochoa's 2009 work, Nube Blanco. Photo by Rosalie O'Connor. Photo (below): Dancers performing A vueltas con los ochenta in 2012, choreography by Inma García and Meritxell Barberá. Photo by Stephanie Berger. Both photos courtesy of Ballet Hispanico.