Ballet Hispánico Holiday Celebration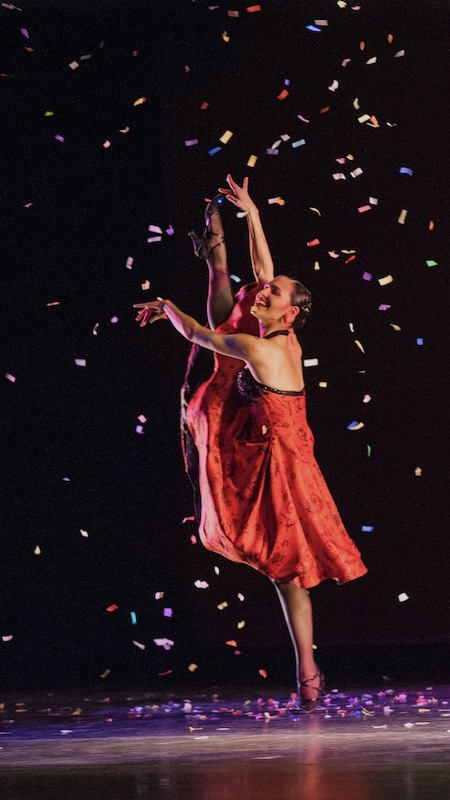 Ballet Hispánico, the nation's renowned Latinx dance organization recognized this year as one of America's Cultural Treasures, invites audiences to the Ballet Hispánico Holiday Celebration of Club Havana on Wednesday, December 23, 2020, at 7:30pm, available on YouTube and Facebook.
Ballet Hispánico's signature work Club Havana is a celebration of Cuban music and dance with the Afro-Cuban legacies of the conga, rumba, mambo, and cha cha rhythms. The work is the centerpiece of Ballet Hispanico's fundraiser "BUnidos Our Artists Our Future." Hosted by Artistic Director & CEO Eduardo Vilaro, the evening is a celebration of the many artists who have made this work a staple of Ballet Hispánico's repertory. The evening includes conversations with dancers who have participated in performances of the work since its premiere in 2000 and choreographer Pedro Ruiz, who had a twenty-year tenure as a Ballet Hispánico dancer. Memorable video clips will add a bit of holiday spice to the show, which culminates in a screening of a spectacular recent performance.
"BUnidos Our Artists Our Future," a new artist-focused campaign running through January 6, 2021 (Three Kings Day), features a robust collection of videos, including insights into the lives of the dancers, inspirational messages from Company members, free live online classes, and Instagram takeovers.
Audiences are able to donate at Our Artists Our Future or by texting "Artists" to 91999 to donate.
Photo by hayim heron