Ballet Hispánico's 2017 Summer Programs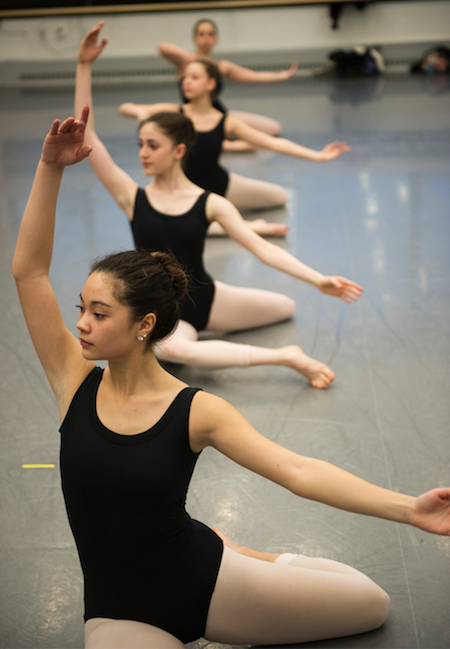 Ballet Hispánico, the nation's premier Latino dance organization, will soon launch its 2017 School of Dance Summer Programs. Celebrating 45 years of dance and culture, the Ballet Hispánico School of Dance is a leading center of excellence in dance education accessible to the community at large. Located at 167 W. 89th Street in New York City, the School offers something for students of all ages.
It's Summer Dance Camps will run June 12-July 8 for children ages 3-8. The first one, Los Explorers, is meant for ages 3-5. It will see kids jump and create throughout the streets of Brazil, experience the wonder of moving through the mountains of Argentina, and learn the songs and dances of Spain in week-long camp adventures. Children are guided on a multi-sensory journey around the rhythms, stories and natural wonders of these featured countries. Every week culminates in an open-studio invitation for loved ones to witness and celebrate their Explorer's journey. Los Explorers takes place Monday through Friday from 9 a.m. to noon each day, with the exception of the final week. It costs $425 per week-long camp. The fourth week is $350 due to its shorter duration.
The second Summer Dance Camp is Los Adventurers, meant for ages 6-8. For the older traveler, this camp offers the ultimate mix of movement and cultural exploration for the budding dancer. Attendees develop appreciation for the rich music and art of the vibrant cultures of Spain and Cuba while gaining a welcoming introduction into ballet, Flamenco and Latin American dance styles. Like Los Explorers, Los Adventurers takes place at the same time – Monday through Friday from 9 a.m. to noon each day. It will also culminate in an open-studio show each week. It costs between $415 and 475 per week-long camp.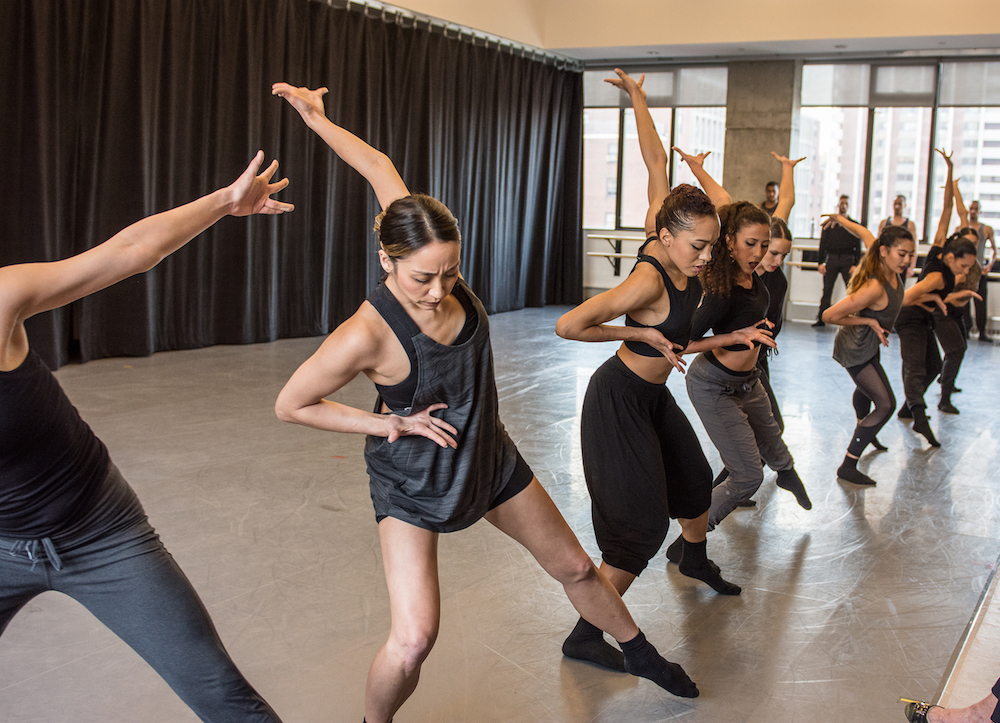 The Ballet Hispánico School of Dance will also host its immersive, career-building program ChoreoLaB from June 19-30 for advanced dancers ages 18 and up. It places rising professional dancers in an intimate studio experience with distinguished choreographers and seasoned artistic staff. The program includes classes in ballet, contemporary, improvisation, partnering, and Ballet Hispánico's Latin-fusion contemporary. Participants will work in a choreographic process with guest choreographers like Mario Alberto Zambrano, Eddy Ocampo and Taryn Kaschock Russell. Plus, they'll learn excerpts of Ballet Hispánico's repertory from company dancers and artistic staff, including works by Gustavo Ramírez Sansano, Annabelle Lopez Ochoa, and Artistic Director & CEO Eduardo Vilaro.
ChoreoLaB concludes in an open call audition for the Ballet Hispánico Company, with feedback from the artistic staff once the audition concludes.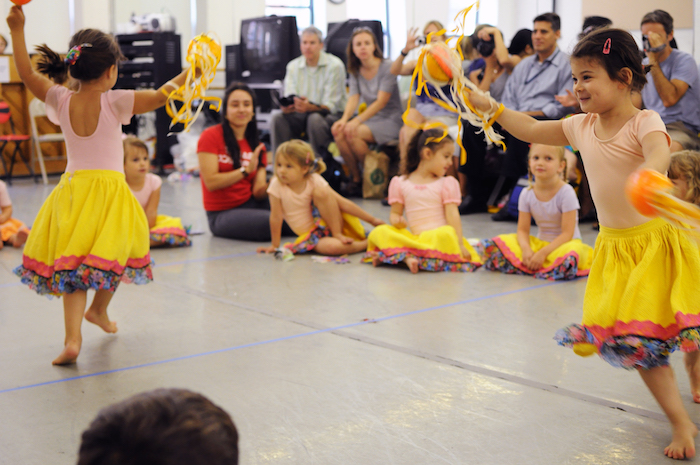 In addition, Ballet Hispánico School of Dance will hold its Summer Intensive from July 10-28 for ages 8 and older. This intensive will challenge students to strengthen their classical technique, experience contemporary forms and develop professional skills through specialized forums. Led by School Director Michelle Manzanales and Caridad Martinez, former principal dancer with the Cuban National Ballet, Ballet Hispánico's Summer Intensive will provide a multifaceted experience.
Visit www.ballethispanico.org/Classes for more information on the Ballet Hispánico School of Dance's 2017 Summer Programs.
Photo (top): Ballet Hispanico School of Dance Summer Intensive ballet class. Photo (left): ChoreoLaB activity. Photo (right): Los Explorers open-studio show. Photos by Paula Lobo, courtesy of Ballet Hispanico.