Ballet Kelowna launches 15th Season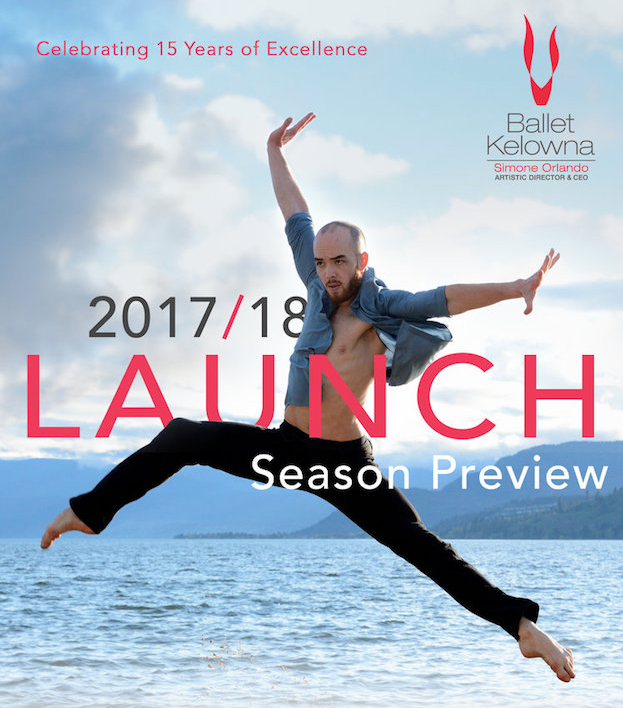 Ballet Kelowna in the south of Canada's British Columbia is once again offering a preview of the season's dancers and upcoming performances. It will present its 4th Annual Launch event on Thursday, October 5 from 7–8 p.m.
Hosted by Artistic Director and CEO Simone Orlando, this event is open to the public and provides a unique opportunity to get up-close-and-personal with Ballet Kelowna.
Launch is a one-hour informal showing that will preview new work from Ballet Kelowna's 2017-18 Season and provide a glimpse into the company's daily training, rehearsals and the choreographic process. Guest choreographer Wen Wei Wang will be in attendance to present excerpts of the new work he is creating for Ballet Kelowna.
Admission is by donation at the door with first come, first served seating. Doors open at 6:30 p.m. at Mary Irwin Theatre at Rotary Centre for the Arts. Visit www.balletkelowna.ca for more information.
The season officially kicks off on November 10 and 11 with the mixed bill Acts of Remembrance, which will feature Wang's premiere, a new commemorative work by Orlando and Joe Laughlin's L'Etiquette.
Photo: Ballet Kelowna dancer Valentin Chou. Photo by Michael Slobodian, courtesy of Ballet Kelowna.