Ballet Magnificat! to perform in Texas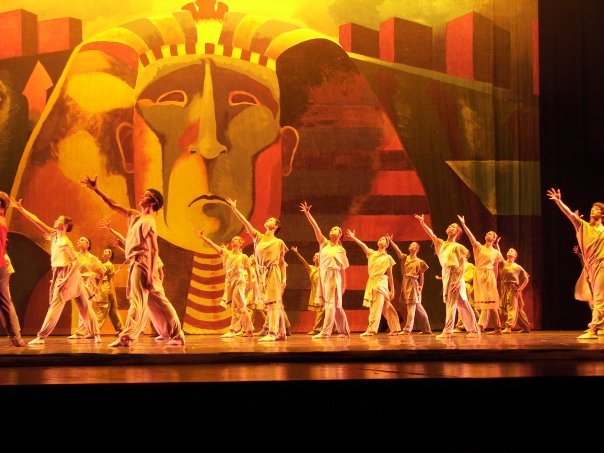 Ballet Magnificat!, America's premier Christian fulltime ballet company based in Jackson, Mississippi, will perform its classic work Deliver Us! on Tuesday, September 17 at 7 p.m. at the Charles W. Eisemann Center for Performing Arts in Richardson, Texas.
Choreographed by Jiri Sebastian Voborsky, Deliver Us! is one of Ballet Magnificat!'s most popular and longest touring ballets. Set to the music of Dreamworks' The Prince of Egypt, this riveting story will jump off the stage with vibrant colors, heartfelt performances and soulful revelation.
Set under the blazing Egyptian sun within the shadow of the pyramids, Deliver Us! is a dance work about the enslaved Jewish people crying out for a deliverer. One man, Moses, challenges the brutal leader Pharaoh and leads the people to freedom – a vivid prophetic picture pointing to the Easter story of what Jesus Christ did on Calvary.
Presented by Youth Ballet of Texas, Deliver Us! will be performed for one night only at the Eisemann Center, located at 2351 Performance Drive in Richardson, Texas. For more information or to book tickets, visit www.eisemanncenter.com.
Founded in 1986, Ballet Magnificat! has grown exponentially and has since sent its touring companies across the globe, performing in countries as far flung as as the Czech Republic, Belize, Costa Rica, Singapore, Germany, Netherlands, Poland, Greece, Italy, Macedonia, Israel, Colombia, Switzerland, Korea, Philippines, China and more.
In 2010, Sarah Kaufman
of The Washington Post wrote, "There's no denying the emotional power of this company. These dancers have the kind of lit-from-within presence rarely seen outside the premier companies."
For more information on Ballet Magnificat!, visit www.balletmagnificat.com.
Photo: Dancers performing in Ballet Magnificat!'s Deliver Us!. Photo courtesy of Ballet Magnificat!