'Ballet MasterWorks' back at Colorado Ballet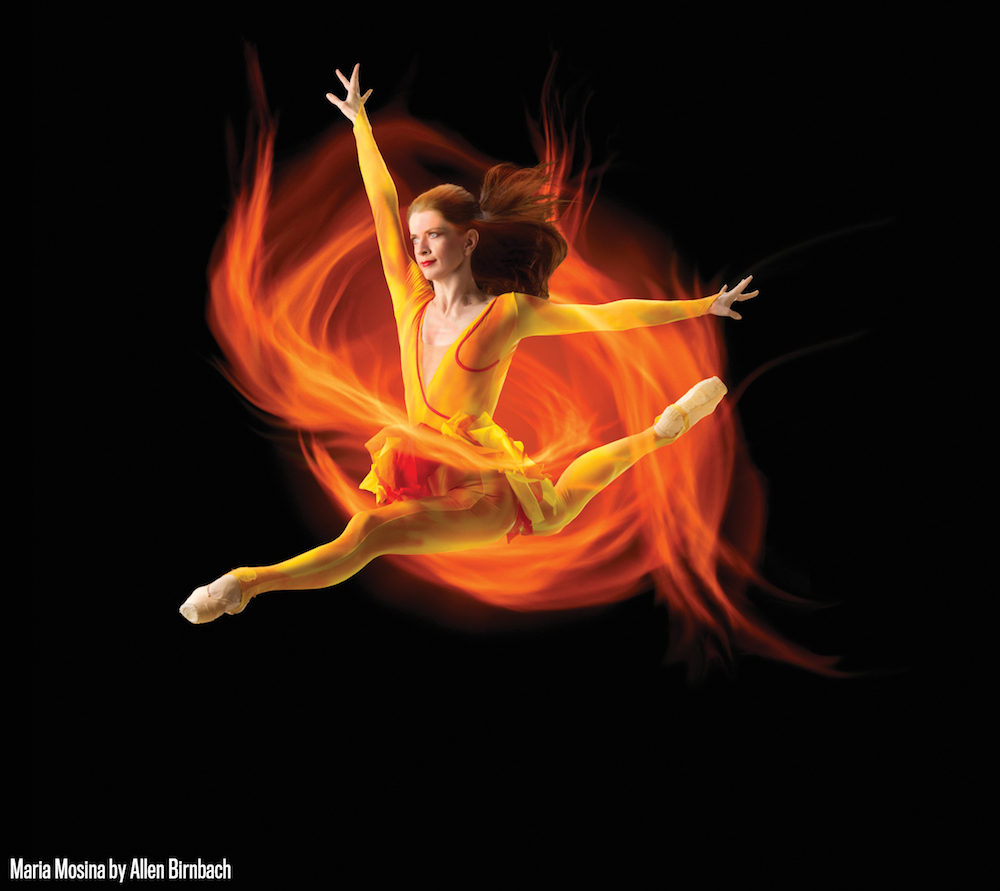 Colorado Ballet will present a collection of three master ballet works to live music by the Colorado Ballet Orchestra in Ballet MasterWorks on February 17-26 at the Ellie Caulkins Opera House.
"Colorado Ballet performed Ballet MasterWorks productions in 2013 and 2015, and this new collection of works in 2017 will highlight the tremendous talent our dancers and musicians have to offer," said Colorado Ballet Artistic Director Gil Boggs. "It is so important that we present a collection of master works every two years because it challenges our dancers and showcases their artistry and elegance."
This year's Ballet MasterWorks program includes Firebird by choreographer Yuri Possokhov, choreographer-in-residence at San Francisco Ballet. The ballet is based on the Russian folklore tale of a magical bird with dazzling glowing feathers that helps a prince rescue a beautiful maiden from an evil sorcerer. This rendition is set to Igor Stravinsky's classic score.
Ballet MasterWorks will also feature Serenade, choreographed by George Balanchine to Tchaikovsky's "Serenade for Strings in C." Serenade was the first ballet Balanchine created in America and it's well known for its 28 dancers in blue costumes moving in front of an azure background. According to the Balanchine Trust, the ballet is a milestone in the history of dance.
Rounding out Colorado Ballet's program is Petite Mort by choreographer Jiří Kylián, with music by Wolfgang Amadeus Mozart. Kylián created Petite Mort for the Salzburg Festival on the second centenary of Mozart's death and according to his website, he based the choreography on two slow movements of two of Mozart's most famous piano concertos. He said that in the moment of ecstasy or pleasure, people are reminded of the fact that life is short and death is relatively close. This is the first time that Colorado Ballet will present a Kylián ballet.
"There is a reason why Ballet MasterWorks is the dancers' favorite production of the year artistically," Boggs said. "Where else can you see Firebird, Serenade and Petite Mort in one production with powerful live music? Ballet MasterWorks also shows the caliber of dancing that audiences can see in Denver; proving that you do not need to go to New York or San Francisco to see ballet of this quality."
Ticket prices range from $30 to $155. To purchase tickets, visit www.ColoradoBallet.org or call 303-837-8888 ext. 2.
Photo: Maria Mosina. Photo by Allen Birnbach.