Ballet Neo to present '4Voices' in NYC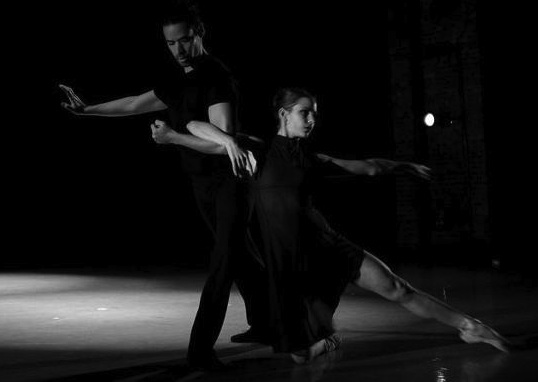 Ballet Neo, a New York City-based neoclassical ballet company, will present its first scheduled performances since recently starting a fundraiser on Indiegogo, a crowd-funding campaign website.
This choreographic showcase, titled 4Voices, will feature the works of Fredrick Earl Mosley, Peter O'Brien, Matthew Rushing and Kate Thomas. It will be presented Saturday, June 22 and Sunday, June 23 at 7:30 p.m. at Manhattan Movement Arts Center, located at 248 W. 60th Street in New York City.
Artistic Director and Choreographer Kate Thomas' works will bring a raw honesty and decorated dance background to the company's programming. Thomas, who is also director of The School at Steps, will present her work Appalachian Suites, a ballet inspired by the Monongah West Virginia Mining disaster.
Thomas' other work, Measurement and Caution, is an unexpected and deeply sensual exploration of the inherent loneliness of human intimacy. First presented in April 2008, it depicts the darker and more troubled aspects of intimacy through balletic movement.
Fredrick Earl Mosley, one of New York's most respected choreographers, will present three works. First up is Moments, a fun work set to the music of the great Stevie Wonder. As a collage of select songs from the vast volume of music by Mr. Wonder, this work is in a suite form of short stories full of imagery and spirit.
Mosley's next piece, Echoes, is a contemporary work set to the beautiful and original music expertly composed by Diana Hill. This piece plays with expansions and variations of simple motifs to create complicated and technical formations while staying simple and complimentary to Hill's score.
Finally, Mosley's last work, I See You (Version 3), is a cool, funky, athletic and engaging piece that is designed to have viewers dancing in their seats and getting their groove on. Mosley, founder and artistic director of Earl Mosley's Institute of the Arts, will bring together three very different works that will have the audience on the edge of their seats filled with emotion, charm and out bursts of fun.
Next, Peter O'Brien, former principal dancer of the Royal Ballet, leaves his classical roots behind with his new work The Desert and the Parched Land, set to music by Dave Brubeck. The music is a compilation of two pieces composed by Brubeck, God's Love Made Visible and Cello Celli.
And last but not least, renowned Alvin Ailey American Dance Theater rehearsal director and dancer Matthew Rushing will thrill the audience with his brilliant portrayal of storytelling and theatrical invention to the music of the legendary Gladys Knight. Rushing's original work will be a perfect ending to the evening.
To book tickets or for more information on 4Voices, visit www.manhattanmovement.com. For more information on Ballet Neo, visit www.balletneo.net.
Photo courtesy of Ballet Neo.