Ballet Royalty returns to NYC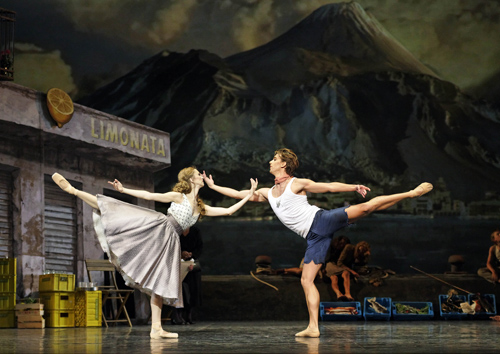 For the first time since 1988, the 252 year old Royal Danish Ballet will perform in New York this summer as part of its 2011 US tour. From June 14-19 the Royal Danish Ballet will present six evenings of its work at the David H. Koch Theater with artistic director Nikolaj Hübbe, who's more or less returning home, since he was a principal dancer with the New York City Ballet for almost 20 years. The company will show a mixed repertory of performances featuring works by Bournonville, Flindt, Elo and Hübbe.
The Royal Danish Ballet enjoys an outstanding position on the international ballet scene. Obviously, a classical company has to maintain a repertoire of some breadth, and the Royal Danish Ballet is no exception, dancing pretty much everything – from Bournonville to barefoot stomps, from the abstract works of Balanchine to the action-packed, full-length performances of John Neumeier. Nevertheless, the backbone of the company at Kongens Nytorv in Copenhagen remains the works of the great August Bournonville. It is due to him that a clearly defined style of ballet was created, based on a specific set of aesthetic ideals, and having its own unique training techniques.
Photo: Costin Radu