Ballet Tech to perform at Joyce Theater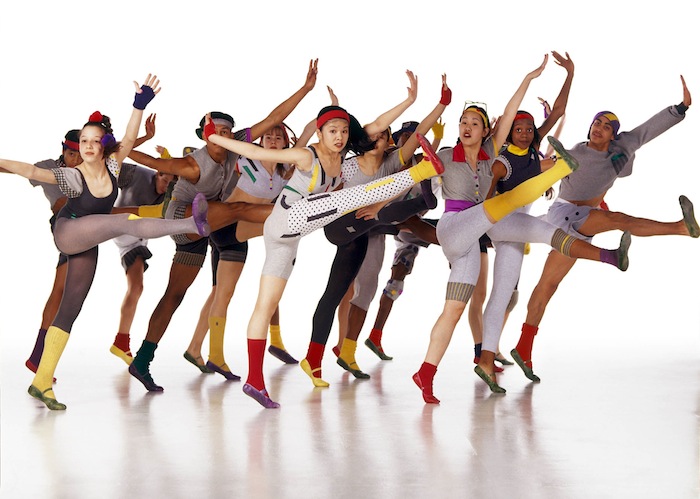 Ballet Tech's Kids Dance, a student performance troupe, returns to the stage at the Joyce Theater in New York City with Eliot Feld's newest ballet, UPSIDE DANCE, on June 13-16. Featuring 38 crazy, wonderful dancing kids from the Ballet Tech school, UPSIDE DANCE will charm any and all attendees with infectious energy and abounding youthful zeal.
Plus, the cute ragamuffins will dance the exuberant Meshugana Dance and the fabulous A Stair Dance as part of Ballet Tech's performances. Then special guest Wei-Chia Su will perform Zeppo, an intermission in three acts, inspired by the Marx brother nobody knows.
The June 13th opening night Gala will celebrate and support the Ballet Tech school, with four solos by choreographer Eliot Feld – three of them new – and, of course, dancing from the kids. New York City Ballet Principal Tiler Peck will revive the 1976 Impromptu, Taiwanese dancer Wu-Kang Chen will premiere One Dances, former NYCB dancer and current ballet teacher at the School of American Ballet Kaitlyn Gilliland will dance the premiere of Inwit and Taiwanese dancer Wei-Chia Su will premiere the second act of Zeppo, an intermission in three acts.
For Kids Dance tickets, call the Joyce at 212.242.0800 or visit Joyce.org. For further information on the Gala or to purchase a ticket over the phone, call 212.777.7710 x316.
Ballet Tech's Kids Dance is a student performance troupe that was founded in 1994. The program provides students with the opportunity to learn choreography and develop performance skills, activities that are essential to the development of a professional dancer.
Photo: Ballet Tech's Kids Dance performing Meshugana Dance. Photo by Lois Greenfield, courtesy of Ballet Tech.