Ballet West holds 'Nutcracker' food drive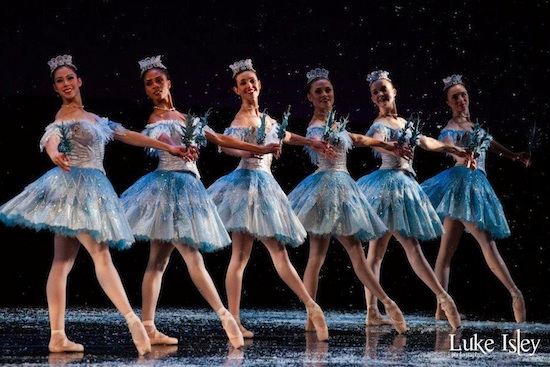 The artists of Ballet West are holding a food drive in partnership with the Utah Food Bank. For all performances of The Nutcracker from now till the day after Christmas, Ballet West dancers will be available in the theater lobby to collect non-perishable food donations.
The Utah Food Bank is requesting canned goods to help those in needs this holiday season. According to the food bank's website, 1 in 6 Utahns are at risk of missing at least one meal per day. This equates to 472,000 Utahns, or 17 percent of the state population.
Ballet West encourages guests to bring their food donations to the shows or to drop them off at the Utah Food Bank at their convenience. For a list of most requested/needed canned goods and the address, visit the food bank here.
The delightful world of Ballet West's The Nutcracker runs now through December 28. Hailed by The New York Times dance critic Alastair Macaulay as "one of the best productions I've ever seen," the ballet features Tchaikovsky's timeless music and all the classic's beloved characters. Plus, Sugar Plum Parties follow each 2 p.m. Nutcracker matinee.
For more information on Ballet West or this season's Nutcracker, visit www.balletwest.org.
Photo: Ballet West in the snow scene from The Nutcracker. Photo by Luke Isley Photography, courtesy of Ballet West.