Ballet West to present its inaugural National Choreographic Festival in May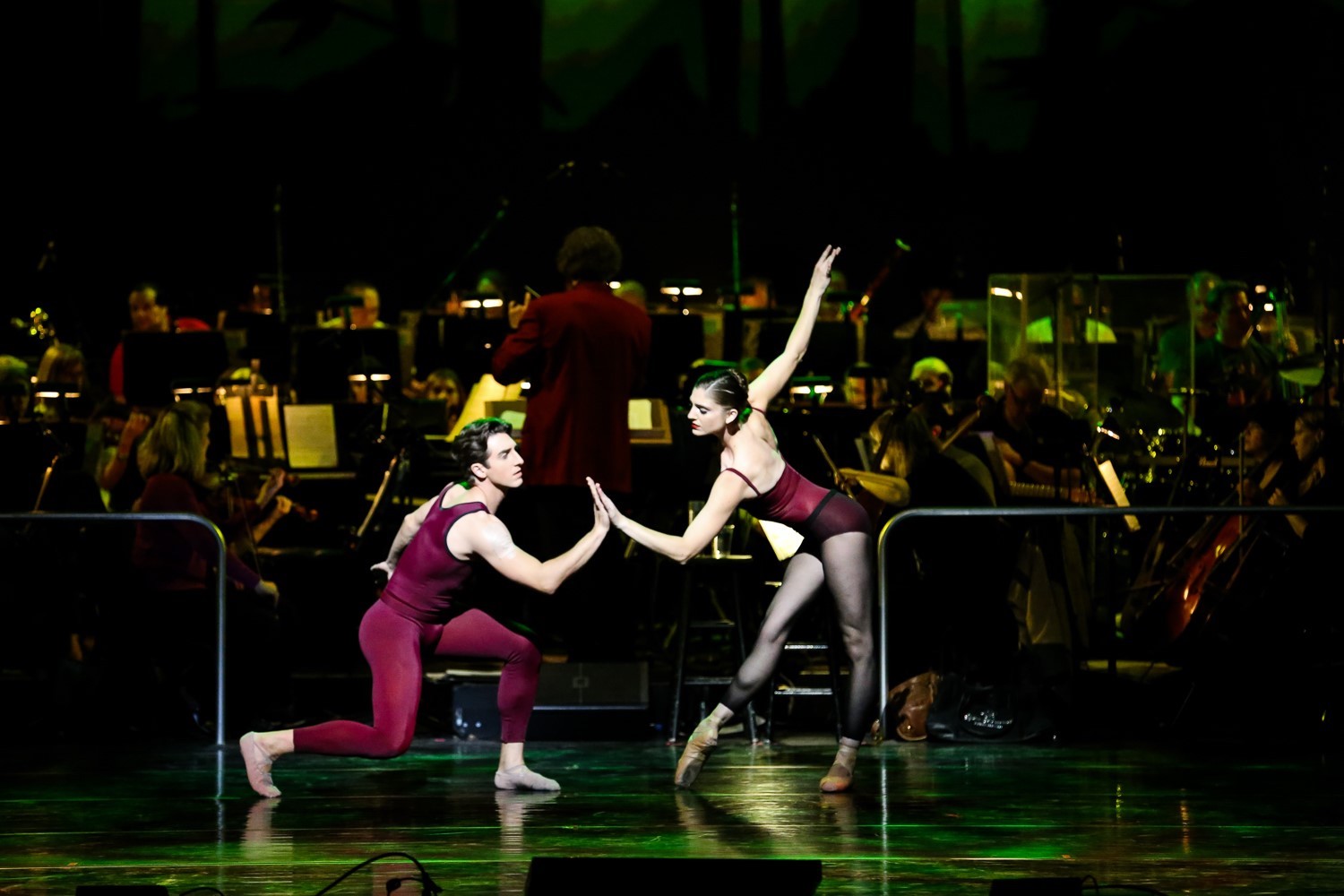 Ballet West will host four of America's most esteemed ballet companies in Salt Lake City as part of its inaugural National Choreographic Festival on May 19—27. Over two weekends, and with two completely different programs, the event will celebrate new works that will challenge and advance the art form.
Along with the renowned guest companies, Ballet West will present its own world premieres by dynamic Resident Choreographer Nicolo Fonte and the distinguished former Resident Choreographer, Val Caniparoli. Further adding to the anticipation of this unprecedented event, the Festival will be the first dance programming ever mounted in the new George S. and Dolores Doré Eccles Theater.
CEO and Artistic Director Adam Sklute has split the four companies and the Caniparoli and Fonte premieres over two weekends. The first weekend (May 19-20) will feature:
– Sarasota Ballet – Presenting gifted choreographer Richardo Graziano's ethereal and haunting In a State of Weightlessness, which premiered at Jacob's Pillow Dance Festival in August 2015.
– Pennsylvania Ballet – Bringing THE ACCIDENTAL, a contemporary ballet choreographed by Trey McIntyre in 2014 that allows the dancers to play off each other, using the weight of their partners as obstacles to overcome with grace.
– Ballet West – Presenting a world premiere by Val Caniparoli, whose untitled new work (currently in creation) promises to be powerful, athletic, and hypnotic, inspired by Lou Harrison's "Concerto For Pipa and String Orchestra."
The second weekend (May 26-27) will feature:
– Seattle's Pacific Northwest Ballet – Staging the exciting, internationally-recognized choreographer Annabelle Lopez Ochoa's Before After, a pas de deux created in 2002 for the Dutch National Ballet about a relationship that is coming to an end.
– Oregon Ballet Theatre – Presenting Terra, a new creation from esteemed choreographer Helen Pickett, set to an original score by American composer Jeff Beal of House of Cards fame. Pickett has a flair for drama, and this latest production takes inspiration from indigenous dances of the world, contemporary ballet, and Joseph Campbell's work on myth and metaphor.
– Ballet West – Premiering Resident Choreographer Nicolo Fonte's fourth world premiere for the company. The seventh of his works the troupe has mounted since 2012, it will showcase Fonte's unique brand of musicality, physicality, and fascination that Ballet West audiences have come to adore through pieces such as Bolero, Almost Tango, and The Rite of Spring.
During the Festival, Ballet West will also present one of the new works by Ballet West artists that recently premiered as part of the Park City series, "Works from Within", where four Ballet West artists presented new creations.
"The Ballet West National Choreographic Festival is a new initiative born out of our Innovations series," said Sklute. "It is designed to give our Utah audiences the broadest scope of fresh new choreography that is out in the world today. I am excited and honored that our friends from around the country will be joining us to showcase their wonderful companies and choreography and excited that our company dancers will be exposed to such innovative work and still get a chance to create. It's also a thrill for Ballet West to bring the first dance series to the new Eccles Theater."
Tickets for the National Choreographic Festival are on sale. Book online at www.balletwest.org.
Photo: Ballet West Principal Artists Emily Adams and Christopher Ruud in a new work for Val Caniparoli. Photo courtesy of Ballet West.