Ballet West unveils 2013-2014 season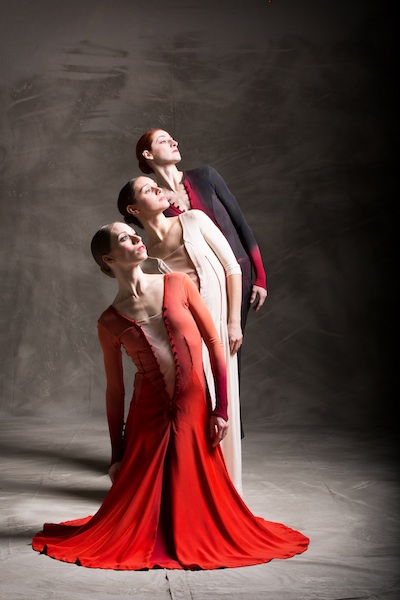 Ballet West celebrates its 50th anniversary with an extraordinary year of first-time productions and long-time favorites. The company's 2013-2014 season includes six exciting world premieres, a Utah premiere, a major revival and outstanding productions that honor Ballet West's rich legacy.
In November, Ballet West's Golden Anniversary year opens with the revival of Willam Christensen's colorful and dramatic The Firebird. Danced to Igor Stravinsky's legendary score, this production of The Firebird has not been seen since 1980 and is a perfect way to honor "Mr. C." This program also includes the revival of George Balanchine's charming and vivacious Who Cares?, a wonderful work mixing Gershwin tunes and classical ballet; and Petite Mort, Jiri Kylian's sensual work of genius, recently featured on television's "Breaking Pointe."
To cap off 2013, Utah's favorite holiday tradition, Willam Christensen's The Nutcracker, returns in late November and December with exciting historical modifications. For a fun-loving change of pace, Ballet West also brings back the ever-popular Nutty Nutcracker on December 30.
Just in time for Valentine's Day, Ballet West presents Adam Sklute's spellbinding production of The Sleeping Beauty, danced to Tchaikovsky's magical and monumental score. Sklute's streamlined production highlights the magic and storybook quality of this romantic fairytale. Look for bright new touches to honor the company's 50th anniversary.
Next, Ballet West's spring production brings a not-to-be-missed world premiere by Resident Choreographer Nicolo Fonte, The Rite of Spring. Set to Igor Stravinsky's epic creation, this Rite of Spring is designed to commemorate the Centenary of this score while addressing current global issues. Rounding out this unforgettable program will be the Ballet West premiere of Jiri Kylian's urgent and tender Forgotten Land, set to Benjamin Britten's stirring Sinfonia da Requiem, and George Balanchine's classic Divertimento No. 15, which embodies the playful elegance of Mozart's music.
Finally, Ballet West's celebratory season concludes with Innovations 2014, spotlighting new creations by company artists and world premieres by Philadelphia-based choreographer Matthew Neenan and Ballet West Principal Artist Christopher Ruud.
"I have designed our 50th Anniversary season to honor the past, celebrate the present and keep an eye on the future," said Ballet West Artistic Director Adam Sklute. "Each program this year pays homage to our founder 'Mr. C' and all of my predecessors, while continuing to offer Utah audiences the new and exciting repertoire that keeps Ballet West a forerunner in American ballet."
To become a season subscriber, contact Ballet West's Subscriber Services Department at (801) 869-6900. For more information, visit www.balletwest.org.
Photo: Artists of Ballet West in Jiri Kylian's Forgotten Land. Photo by Erik Ostling.