Ballet West welcomes new Executive Director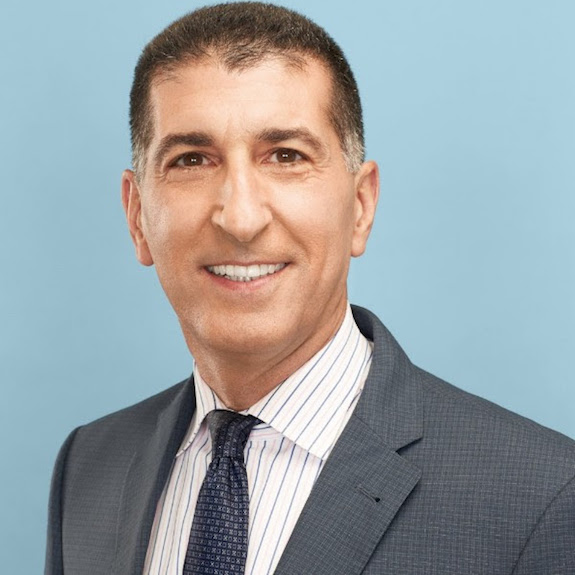 Ballet West recently announced the appointment of Michael Scolamiero as Executive Director. The selection comes after an extensive six-month international search, led by Michael Kaiser, President Emeritus of the John F. Kennedy Center for the Performing Arts in Washington D.C. Scolamiero will collaborate with Artistic Director Adam Sklute, who recently renewed his contract with Ballet West.
"There was broad interest in the Ballet West position from admired industry professionals," said Kaiser. "My goal was to find an administrator who is uniquely attuned to the specific long-term artistic goals Adam and his team have set for themselves. Michael Scolamiero, with his successful tenure at some of the nation's most beloved arts organizations, is just the person to help Adam fulfill his goals, and continue the sustainable growth of the company."
Scolamiero was the Executive Director of Pennsylvania Ballet for 17 years. There he led a successful $12 million campaign to boost the company's size, start an endowment, and fund new ballets. He also oversaw the planning and kickoff of a $25 million campaign to fund a new building for the company. Under his leadership, the budget rose from $6.5 million to $11.3 million. Most recently, Scolamiero served as Executive Director of Miami City Ballet, one of the nation's largest ballet companies. During his tenure, the company set records for contributed revenue, recorded operating surpluses of $2.6 million in two years, and reduced debt by more than $2 million.
"Michael's skillset is exactly what Ballet West was seeking—a stellar record of donor relations, nonprofit governance, board development and sustainability," said Artistic Director Adam Sklute. "Michael is deeply respected in the dance industry and I am delighted to welcome him to Salt Lake City. I look forward to developing a strong business partnership so that together we can build Ballet West into the future."
In September 2016, Sklute took on the dual role of interim CEO and Artistic Director while he and the Board assessed the needs of the company.
"My time in this dual role allowed us as a team to analyze our phenomenal growth, and our future. It was this methodical look at strategies for advancing all aspects of the organization that led us to Michael," added Sklute. "I am grateful to relinquish the CEO position and return to the work I was hired by Ballet West to do 10 years ago."
Scolamiero will officially begin in October, before the annual Ballet West Gala. "I am excited to move west and make Salt Lake City home," said Scolamiero. "Utah is a place of exquisite natural beauty with a deep cultural love of fine arts. For more than a decade, I've watched from afar as Ballet West exploded under Adam's leadership. It is especially exciting to become part of an organization in the midst of a renaissance and on strong financial ground. The energy at Ballet West is exhilarating and I am energized and quite optimistic about the possibilities."
Ballet West Board President John Miller said, "The search committee was dazzled by the overall quality and quantity of candidates for this important role. In the end, I am thrilled to have Michael joining our team. He proved to be the apogee of temperament and talent we toiled to find. I look forward to introducing him to the community."
Ballet West II will present Aladdin in October and then Ballet West will present Carmina Burana with Serenade in November and The Nutcracker with new sets and costumes in December. Visit www.balletwest.org for more information.
Photo: Michael Scolamiero. Photo courtesy of Ballet West.
---