BalletMet opens season with 'Twisted'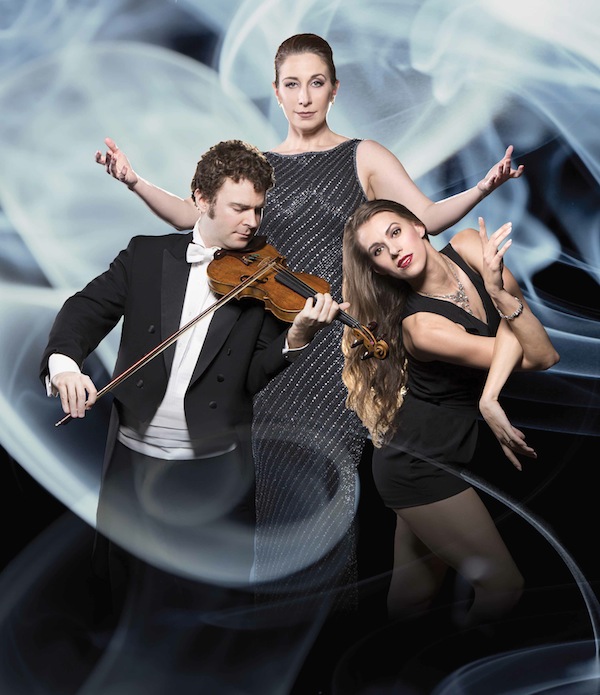 BalletMet Columbus will open its 37th season this weekend with a world-premiere, first-time-ever collaboration that will launch a series of eight world premieres over the next year, including an all-new Cinderella together with fantastic favorites.
Twisted: A Trio of Excellence will be presented Thursday-Sunday, September 25–28 at Ohio Theatre. It will be a co-presentation with Columbus Symphony and Opera Columbus. The program will "twist" three art forms – ballet, opera and symphony – together in a review format to highlight the best of Columbus' arts.
In this unprecedented collaboration, more than 100 artists from BalletMet, Opera Columbus and the Columbus Symphony and Chorus will join forces in what is being described as the "must-see arts event of the season." A brilliant integration of singers, dancers, musicians and a guest narrator will come together on stage to reveal one man's twisted life story through dance premieres by five of today's hottest choreographers set to a feast of classical music from beloved operas including La Bohème, The Magic Flute, Don Giovanni, Carmen and more.
Choreographers include BalletMet Artistic Director Edwaard Liang, James Kudelka, Jimmy Orrante, Ma Cong and Val Caniparoli. Liang noted that this is a rare opportunity to see these locally revered and internationally recognized arts organizations all come together with these choreographers.
"So rarely do organizations of this caliber collaborate so intensely on stage," said Liang. "This will be an unparalleled experience for both the audience and artists."
Opera Columbus Artistic Director Peggy Kriha Dye echoed his sentiments, saying: "This will truly be a delight for the eyes and ears. We have integrated the remarkable talents of all three companies into an original and spectacular collaboration that showcases the world-class talent living and working right here in Columbus."
For more information on the world premiere of Twisted, visit www.balletmet.org/twisted.
Photo by Jennifer Zmuda.