BalletMet to present 'Alice in Wonderland'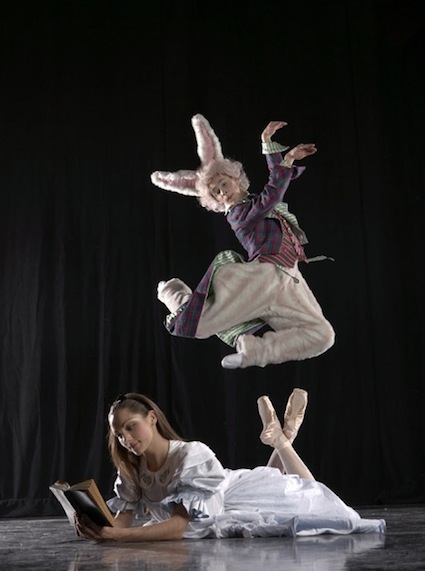 Follow Alice down the rabbit hole into a land of mayhem and magic as BalletMet Columbus presents Alice in Wonderland for nine performances on February 7–15 at the Capitol Theatre in downtown Columbus, Ohio.
BalletMet's Alice in Wonderland is adapted from Lewis Carroll's classic children's tale by choreographers Gerard Charles, Justin Gibbs, Adam Hundt and Jimmy Orrante. It is set to the music of composer Edward Elgar.
In addition to the gifted dancers of BalletMet, the production features two familiar faces from CATCO's roster of talented actors – Heather Burley and Jeff Horst.
Whether you're big or you're small—or sometimes you're both—you'll find that logic is no match for madness among the delirious denizens in BalletMet's Alice in Wonderland.
Tickets for Alice in Wonderland (and all BalletMet productions) start at $25 and are available at the CAPA Ticket Office, online at Ticketmaster.com and by phone at 800-982-2797. For more information, go to www.balletmet.org.
Photo: BalletMet dancers Adrienne Benz and Jeff Wolfe in Alice in Wonderland. Photo courtesy of BalletMet.