BalletNext hosts July Workshop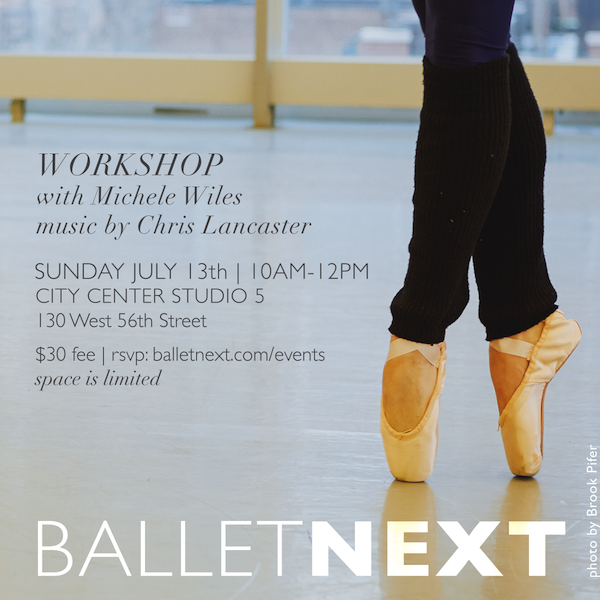 BalletNext will offer a workshop this month led by internationally renowned dancer Michele Wiles, also the founder and artistic director of the New York-based company. Live music will be provided by Chris Lancaster.
The workshop is scheduled for Sunday, July 13 from 10 a.m. to 12 p.m. at New York City Center Studios in Studio 5, located at 130 W. 56th Street. It follows a successful master class offered last month by BalletNext.
Those interested in participating should register soon since space is limited. Advanced ballet dancers are also invited to bring their headshots and resumes to submit to Wiles.
To register, dancers should head to balletnext.com/events. The workshop fee is $30.
This opportunity follows a busy month of performances and public events for the three-year-old company. BalletNext recently performed at Kaatsbaan in Tivoli, New York and Madison Beach Club in Madison, Connecticut. On July 21–August 7, the company will participate in a CUNY Dance Initiative Residency in Brooklyn, New York.
As a small company seeking to blur the lines between classical and contemporary ballet, BalletNext is led by Wiles, a former principal dancer at American Ballet Theatre, and often features performers who currently or have previously danced with ABT or New York City Ballet.