BalletNext to present debut season at NYLA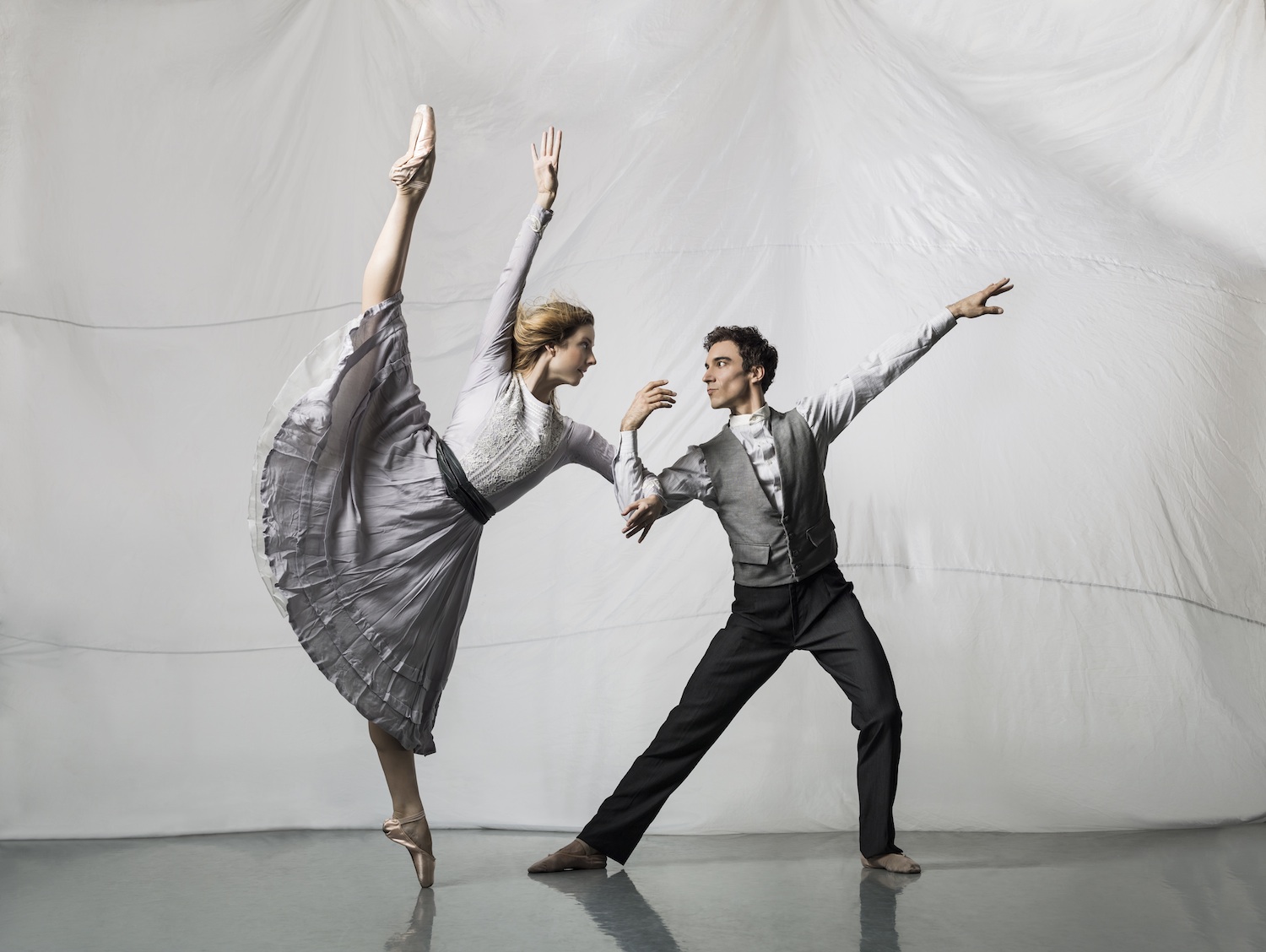 BalletNext, a company made up of world-class performers led by internationally renowned dancer Michele Wiles, will present a highly anticipated debut season at New York Live Arts on January 14 – 18, 2014. Featuring three works by acclaimed choreographer and former American Ballet Theatre (ABT) dancer Brian Reeder, the season will build upon BalletNext's and Reeder's long-running relationship, which began in 2000 while Wiles and Reeder were both dancing at ABT.
For the upcoming season at NYLA, Wiles and Reeder have collaborated on a diverse program that includes two premieres, Surmisable Units and Different Homes, as well as Picnic, which was created for BalletNext in 2012. Led by noted Israeli cellist Elad Kabilio, the BalletNext Ensemble will present live music to accompany the dancers, featuring Julliard pianist Ben Laude.
The distinct and original program features the world premiere of Surmisable Units, a work in which the dancers' technically inventive movements are performed to Steve Reich's minimalist piece for two pianos, "Piano Phase." The program also includes the New York premiere of Different Homes, a pas de deux which never allows the dancers to touch hands, set to music by Benjamin Britten, and Picnic, a "vividly, stylishly composed" ballet (The New York Times) inspired by the 1975 film "Picnic at Hanging Rock," set to music by Dmitri Shostakovitch.
In addition to Wiles, dancers slated to perform include: Jens Weber, former Ballet Nacional de Monte Carlo principal; Kaitlyn Gilliland, former New York City Ballet dancer; Steven Melendez, New York Theatre Ballet principal; Sarah Atkins, former Morphoses dancer; Tiffany Mangulabnan, BalletNext dancer; and Brittany Cioce, BalletNext apprentice.
BalletNext will perform from Tuesday, January 14 through Friday, January 17 at 7:30 p.m. and Saturday, January 18 at 2 p.m. and 7:30 p.m. Tickets are $30 or less and are available online at www.newyorklivearts.org. New York Live Arts is located at 219 West 19th Street between 7th and 8th Avenues in New York City.
A special Benefit Performance will be held on Wednesday, January 15. The event includes a post-performance reception with the artists on stage at New York Live Arts. Tickets are between $75 and $150. For more information or to purchase benefit tickets, visit www.balletnext.com or call 212-203-0409. BalletNext at New York Live Arts is being sponsored in part by the generous support of Capezio, the Official Pointe Shoes of BalletNext, and of Steinway & Sons.
Photo: Michele Wiles and Jens Weber in costume for Brian Reeder's Picnic, an original work for BalletNext. Photo by Nisian Hughes.