Ballets with a Twist performs 'Cocktail Hour' in New Jersey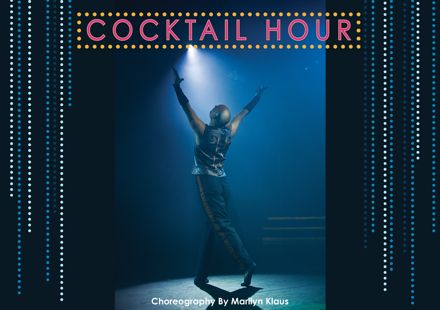 Following a smashing summer season and a sold–out benefit performance with special guest and pop/rock legend Cyndi Lauper, New York City–based dance company Ballets with a Twist will be performing Cocktail Hour in New Jersey this weekend.
Featured as part of the 2012-2013 inaugural season at Hamilton Stage, the company will present a sassy suite of dances, each inspired by a well–known beverage. The show both reinvents ballet and pays respect to the creativity of cocktail culture, offering a fun, high-energy performance that combines art and entertainment.
Conceived and choreographed by celebrated dance–maker Marilyn Klaus, Cocktail Hour is the product of her eclectic background, ranging from vaudeville and show dancing to Isadora Duncan and classical ballet. Stephen Gaboury, who has collaborated with her for more than 20 years, composed original music for the production. His music has been featured in film and on television. In 2004, he received a Grammy nomination for his work with Lauper.
Costume designer Catherine Zehr is the artistic force behind the glamorous, Hollywood-inspired attire. Her creations evoke the origins and spirit of each beverage with vivid colors and embellishments.
Ballets with a Twist's full performance of Cocktail Hour will be presented this Friday and Saturday, Oct. 26 and 27 at 8 p.m and Sunday, Oct. 28 at 3 p.m. This will be the company's return to Hamilton Stage after performing a small segment for the National Endowment for the Arts' meeting on Oct. 10.
To purchase tickets to a performance visit http://ucpac.org/html/event_popup.cfm?id=268.