BalletX coming to Northeast Ohio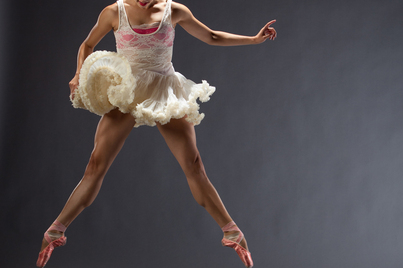 DANCECleveland, a dance presenting organization with roots going back to January 1956, will open its 2013-14 season with the Northeast Ohio debut of BalletX.
Eight-year-old BalletX, Philadelphia's premier contemporary ballet company, unites world-class choreographers with an outstanding company of ten professional dancers. The rising company is quickly becoming known for forging bold new works of athleticism, emotion and grace. With the daring vision of award-winning founders and artistic directors, Christine Cox and Matthew Neenan, BalletX pushes the boundaries of ballet by encouraging experimentation while preserving rigorous technique.
Coming to Northeast Ohio for the first time, BalletX will perform for one night only on Saturday, October 5 at 8 p.m. at the University of Akron's E.J. Thomas Hall. While in Akron, the company will also spend a week in residence working with University of Akron students.
Tickets are now on sale and range from $11 to $31. For more information on BalletX's performance or to order tickets, call 330-972-7570 or visit www.uaevents.com.
Following BalletX, DANCECleveland will also present the iconic Paul Taylor Dance Company on November 9, the stunning Cedar Lake Contemporary Ballet on January 25 and 26, 2014, the revered Trisha Brown Dance Company on Saturday, March 8, 2014, and newcomer Jessica Lang Dance on April 12, 2014. For more information on DANCECleveland's 2013-14 season, visit www.dancecleveland.org.
Photo: Allison Walsh of BalletX. Photo by Alexander Iziliaev.