BalletX dancer Daniel Mayo joins MBC faculty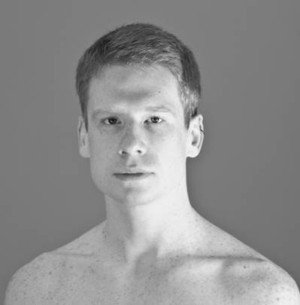 Acclaimed dancer Daniel Mayo, a member of the BalletX contemporary ballet company since 2014, is now teaching classical dance for the Metropolitan Ballet Company (MBC) Boys' Scholarship Program during the 2018-19 Season. Mayo gave his final performance for BalletX this summer, and recently joined the MBC faculty in Jenkintown, PA. Trimester 1 commenced Monday, September 10 and marked the launch of the 20th anniversary of MBC's renowned Boys' Scholarship Program, which provides tuition-free dance training in all-male classes for boys from ages 7 to 18.
Mayo received his BFA degree in Dance from The Juilliard School, and danced with Atlanta Ballet from 2007 through 2010, when he joined the RUBBERBANDance Group based in Montreal, directed by Victor Quijada. Performing with RUBBERBANDance Group, Mayo toured North America, Europe and Asia, and danced in multiple film projects. He has also performed professionally as a guest artist with The Atlanta Opera, Dance Grand Moultrie and Bennyroyce Dance Productions. Originally from Myrtle Beach, SC, he was proud to perform with BalletX and now resides in the Philadelphia area with his wife and children.
"We are thrilled to welcome Daniel Mayo to the Boys' Program faculty," stated MBC Founder and Artistic Director Lisa Collins Vidnovic. "Daniel is an accomplished artist and engaging teacher. He shares our commitment to providing boys with excellent training and inspiring role models, and understands boys' unique movement and learning styles. Whether our male students wish to pursue a professional dance career, or are training for the benefits dance brings to sports and fitness overall—or simply for the enjoyment of training and performing—they will be excited to take classes with Daniel Mayo and our other distinguished male faculty."
Mayo joins Boys' Program faculty members Sergey Pupyrev, a former principal dancer with the Russian State Ballet in Moscow; Zachary Hench, a former principal dancer with Pennsylvania Ballet, San Francisco Ballet and Boston Ballet; Pennsylvania Ballet dancer Etienne Diaz; and other guest artists. Approximately 55 boys are accepted by audition each year into the MBC Boys' Program, which offers classes in beginning, intermediate and advanced ballet, as well as contemporary dance, stretch/conditioning and partnering classes with the female students enrolled in Metropolitan Ballet Academy (MBA), recognized as one of America's top ballet studios. No prior dance training is required to audition for the Boys' Program.
Vidnovic, who performed with Pennsylvania Ballet for a decade and served as the company's Ballet Mistress before founding Metropolitan Ballet Academy in 1996, founded the MBC Boys' Scholarship Program in 1999 as a way to make ballet accessible to boys in the greater Philadelphia region. In the program's two decades, more than 300 boys have received tuition-free dance training, and many have earned scholarships to prestigious summer and year-round dance programs in America and abroad.
Several alumni of the MBC Boys' Program have successfully pursued professional dance careers, including Pennsylvania Ballet dancer Peter Weil; Darius Black, a New York City Ballet apprentice; Ariel Breitman, performing with Colorado Ballet; Justin Geiss, a member of the National Tour of A Chorus Line; and more. These artists and other alumni regularly return to MBC to perform in the nonprofit company's community outreach programs, such as the annual Family Concert Series (November 16-18, 2018) and Variations/Collaborations (March 23, 2019).
"Our 2018-19 Season will be a celebration of the Boys' Scholarship Program's 20th anniversary, with surprises to be announced throughout the year," said Vidnovic. "We are enormously grateful to the Loeb Performing Arts Fund of the Philadelphia Foundation for its consistent support, as well as to the many grantors and individuals whose generous gifts make it possible for MBC to provide all-male dance classes for boys, free of charge, along with high-quality community performances that provide our student dancers with valuable performance experience."
For more information on the Boys' Scholarship Program and MBC performances, visit www.metropolitanballetcompany.org.
Photo (top): Daniel Mayo. Photo (left): Advanced Men's Class for the MBC Boys' Scholarship Program. Photo by Nicole Vangen. Photo (right): MBC Boys' Scholarship Program performs King Arthur, choreographed by Lisa Collins Vidnovic. Photo by E.A. Kennedy, III.