Barefoot Brigade Dance Festival commences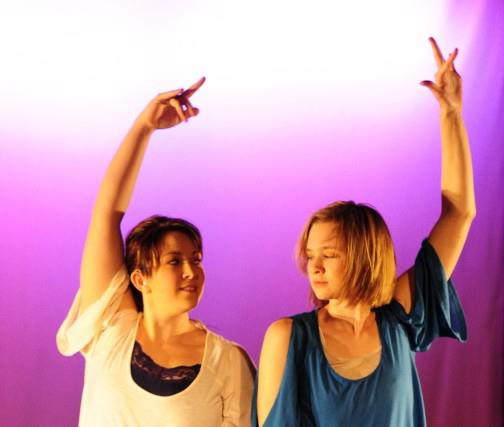 The 12th Annual Barefoot Brigade Dance Festival has expanded to include 17 guest companies from throughout Texas and the local region. With an emphasis on new works and artistic collaborations, the festival kicks off this weekend, January 11-12, with Dwelling.
Dwelling is in dialogue with the photographs on display in the exhibit "Vanishing Dallas: Architectural Preservation by Five Photographers" being featured at Bath House Cultural Center galleries. A choreographic exploration of dwelling places, dwelling spaces and what dwells in the heart of each person, Dwelling is promised to be a very thought-provoking work.
Adjudicated guests for this week include Muscle Memory Dance Theatre (Dallas), China Cat Dance (Houston), Flatlands Dance Theatre (Lubbock), Velocity Dance Company (Ft. Worth), Hub City Dance Collective (Hattiesburg, Mississippi) and Images Contemporary Dance Company (Dallas.)
Barefoot Brigade members for this week are Contemporary Dance Fort Worth (Ft. Worth), Feel Good Dance (Dallas), Collective Force Dance Company (Ft. Worth) and Beckles Dancing Company (Dallas.)
Next week during week two of the festival, pARTners in Crime will be presented January 17- 19. Featuring interdisciplinary works created in collaboration with many musicians, media designers, projections, artists, and dancers, attendees will not only feast their eyes on some amazing dance during the show, but their senses will be heightened by live music from participating musicians.
Adjudicated guests for the second week include Sue Collins (Denton), with music by Denton composer Claudia Howard Queen, and Big Rig Dance Collective, with the Hentai Improvising Orchestra (Denton), for evening performances only.
Barefoot Brigade members for this week will be Jon David Johnston, Collective Force Dance Company (Fort Worth), Feel Good Dance (Dallas), Satellite-Dance (Denton) and Lauren Butschek-Neisler (Collective Force Dance Company) and Angie Dutton (Feel Good Dance) in collaboration with poet Rashard Garrett. Contemporary Dance/Fort Worth will also premiere choreography by company member Courtney Mulcahy in collaboration with a Dallas composer.
During week three of the festival, All New Stuff will be performed January 24- 26. For these performances each piece has been created afresh, making each work a premiere.
Companies and artists presenting this week include Barefoot Brigade member Beckles Dancing Company (Dallas) and adjudicated guests Brazos Dance Collective (Bryan-College Station), Christine Bergeron (Bryan-College Station), Danielle Georgiou Dance Group (Dallas), Eyakkam Dance Company (Denton), FireWalk Dance (Frisco),GORDONDANCE (TX/IL), Houston Metropolitan Dance Company, imPULSE Dance Project (Lewisville), Tina Mullone (Louisiana/Texas), Claudia Orcasitas (Fort Worth) and Jessica Thomas (The Colony.)
The Barefoot Brigade is a coalition of area modern dance professionals and enthusiasts working together to improve exposure, accessibility and economics for modern dance. Barefoot Brigade seeks to work alongside the larger community to develop an expanded audience for modern dance in the Dallas/Ft. Worth Metroplex and beyond.
Show times for all three weekends are Thursday, Friday and Saturday at 8 p.m. and Saturday at 3 p.m. For more information or to buy tickets, visit http://www.BarefootBrigadeDance.com.
Photo: Company members of Collective Force Dance perform in the 2012 Barefoot Brigade Dance Festival. Photo by Milton Adams.