Baryshnikov Arts Center presents the US Premiere of Patricia Guerrero's Proceso Eterno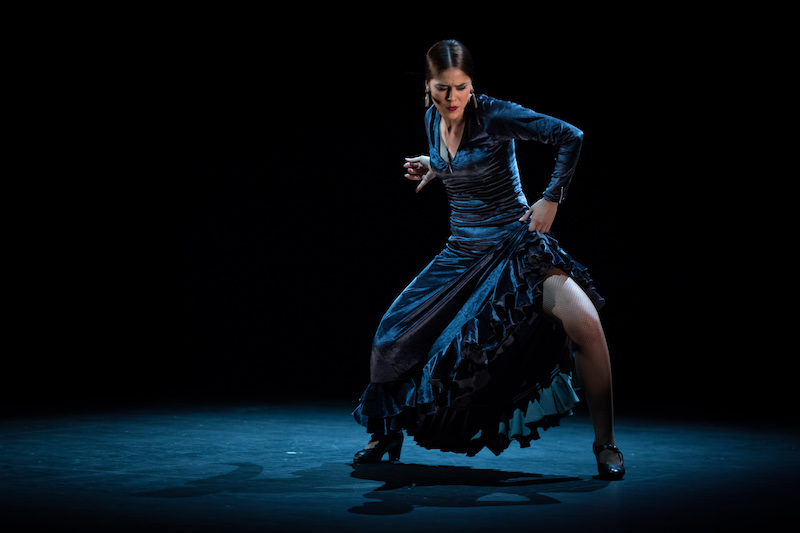 Rising star Patricia Guerrero, regarded as one of Spain's most original dancemakers, brings her newest work, Proceso Eterno, to Baryshnikov Arts Center (BAC) as part of Flamenco Festival New York 2020. Performances will take place on Friday, March 13, at 7:30pm, and Saturday, March 14, at 2pm and 7:30pm, at BAC's Jerome Robbins Theater, 450 West 37th Street in Manhattan.
Award-winning dancer and choreographer Patricia Guerrero, known for her striking virtuosity and bold, innovative approach to choreography, is considered one of the most exciting dance artists of her generation, lauded for "taking flamenco into highly expressive new avenues" (The Times, London). With Proceso Eterno, which has been described as "masterful and astonishing" (Upper Circle), she continues to push the boundaries of the art form while honoring tradition. Technically exquisite, Guerrero interweaves percussive movement with live music in a powerful, multi-rhythmic work about life's constantly repeating cycles and patterns and confronting the fear of breaking social barriers. Guerrero is joined on stage by the illustrious flamenco guitarist and composer Dani de Morón and acclaimed musicians Sergio "El Colorao" (vocals) and Agustín Diassera (percussion). The BAC performances mark the U.S. debut of Guerrero's company.
Proceso Eterno is made possible with generous support provided by Acción Cultural Española AC/E and INAEM (Ministry of Culture and Sports).


Tickets for Proceso Eterno can be purchased online at bacnyc.org
Image courtesy if Proceso Eterno