Bates Dance Festival announces 36th Season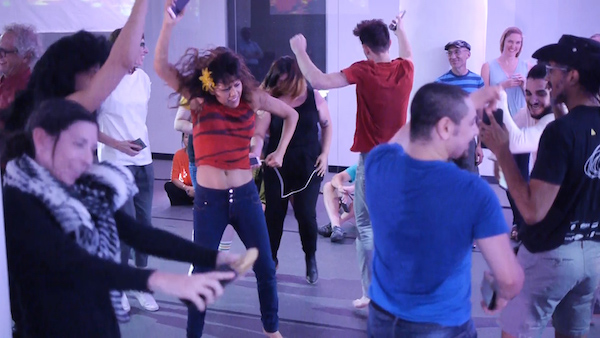 Bold and topical: Those are two words being used to describe the first Bates Dance Festival performance season put together by Shoshona Currier, who became festival director in August 2017.
Taking place at Bates College in Lewiston, Maine from July 5 to August 4, the festival will bring together dance artists from locations as disparate as Egypt, Chicago and Portland, Maine. Their work will explore such themes as outsider masculinity, the absurdity of rules and the power of civic connectedness. Gospel house music, boxing and even tech-driven audience participation – there's an app for that! – will all find a place in this dynamic summer festival.
Now approaching its 36th season, the Bates Dance Festival is renowned as a teaching and performance festival. In addition to five mainstage performances at Bates, public events include interactive community lectures, social dance events and the popular Musician's Concert in downtown Lewiston.
A complete listing of festival events can be found at batesdancefestival.org/performances. Tickets will go on sale June 1.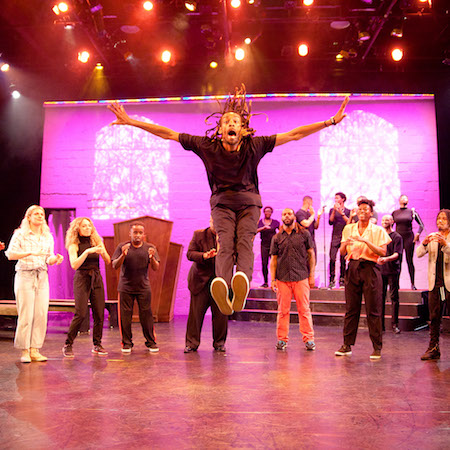 Here's a summary of the 2018 mainstage performances, all at 7:30 p.m. in various locations on the Bates College campus:
Mycelial: Street Parliament: The 2018 festival opens with the U.S. premiere of a collaboration between Chicago-based Erica Mott Productions and Cairo-based dancers and musicians. A custom mobile app will guide audience members through multiple performance environments in this exploration of interconnectedness in the digital age. (July 5-7, Gannett Theater)
Sean Dorsey Dance: The award-winning Sean Dorsey Dance returns to Bates with the New England premiere of Boys in Trouble, co-commissioned by the festival. Full-throttle dance, luscious partnering, highly physical theater and storytelling will examine and challenge traditional views of masculinity in contemporary America. (July 12 and 14, Schaeffer Theatre)
Rennie Harris Puremovement: Harris, a longtime festival favorite and the recipient of an honorary Doctor of Arts degree from Bates, presents Lifted, an evening-length gospel house work featuring live singers. Loosely based on Oliver Twist, the work addresses morality, spirituality and community in a highly theatrical style. (July 20-21, Schaeffer Theatre)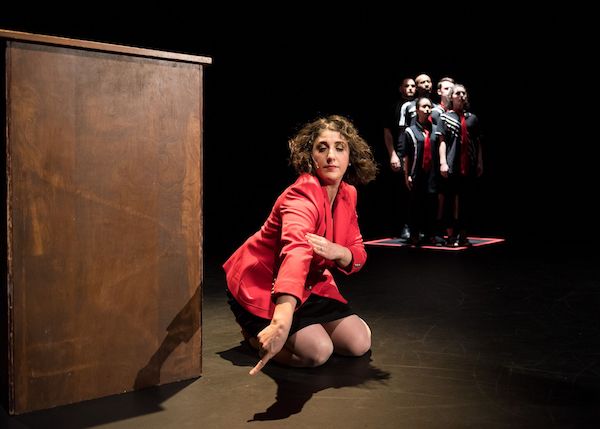 Sara Juli and Claire Porter: With The Lectern: rule by rule by rule, Juli, of Portland, and Porter, of New Jersey, use an arsenal of stage techniques (lectures, dances, physical comedy, improvisation and even a catwalk runway) to effect a comedic upending of the everyday protocols, manners and laws that rule our daily lives. (July 27-28, Schaeffer Theatre)
Company Nora Chipaumre: Zimbabwean-born, Brooklyn-based Nora Chipaumire will present portrait of myself as my father. Performed in a simulated boxing ring, this physically rigorous piece is a dance-ritual exploring Africa, the black body, self. Celebrating and critiquing masculinity, the piece asks: What is it about the black male body that we fear? (Aug. 2-3, Alumni Gym)
Festival Finale: This year's finale forefronts diversity and inclusion in faculty, staff and students. The finale will feature the culminating performance of the Youth Arts Program, which brings together young artists ages 7-16 and is led by Houston-based Colombian folkloric dancer Priscilla Rivas. Four repertory pieces will be performed by Bates Dance Festival Professional Training Program students. Those jazz, modern, Afro-modern and hip-hop pieces are choreographed by a diverse group of dance artists: Gesel Mason, Shakia Johnson, Michel Kouakou and Stephanie Martinez. (Aug. 4, Alumni Gym)
Photos: Mycelial: Street Parliament photographed by Jon Satrom (top); Rennie Harris PureMovement (left); and Sara Juli photographed by Ian Douglas (right.)
---