Bayer Ballet's Snow Queen at Mountain View Center for the Performing Arts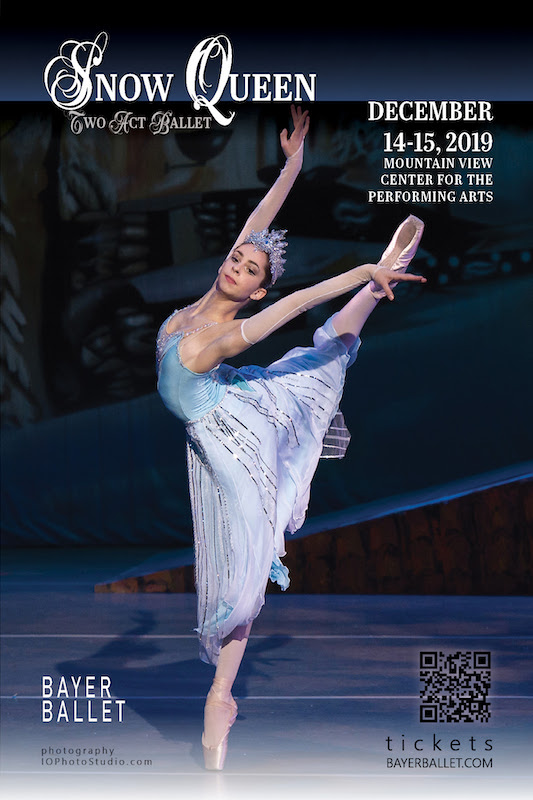 This December 15th and 15th be inspired by one of Hans Christian Andersen's most beloved fairytales, Bayer Ballet's "Snow Queen" is a visually captivating and viscerally touching story ballet, featuring an award-winning, stellar cast, exquisite costumes and original sets. You can see it at MVCPA Main Stage CA.
When the Snow Queen's spell captures a young boy, his sister, Gerda sets out on a quest to save him on a journey filled with whimsy and intrigue. Enter into the gleaming world of snow and ice, surrounding Snow Queen's ice castle ~ robbers and crows, dancing icicles, a magical river and an enchanted flower garden.
Guaranteed to become a family holiday tradition, this magical story celebrates friendship, love and courage.
For further information visit: Mountain View Center for the Performing Arts