BC Beat announces Spring 2015 Season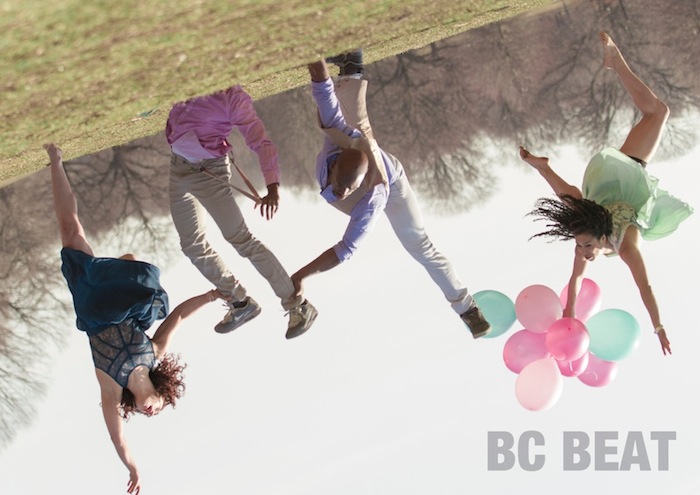 BC Beat, the bi-annual choreography showcase established to support, explore and experience innovative theatrical dance, announces a lineup for Monday, May 18 featuring nine choreographers with work performed by a company of 40 artists from Broadway's biggest hits. The evening will kick off at 7 p.m. with music by DJ Justin Johnston (Rent) at Cielo, located at 18 Little W. 12th Street in New York City.
Presenting choreographers include: Nathan Madden (An American in Paris and Chicago), Kristine Bendul (Cinderella), Donald Jones Jr. (Aladdin), Stephen Brotebeck (Peter and the Starcatcher), Jeff and Rick Kuperman (A.R.T.), Cassie Nordgren, JT Horenstein (White Christmas), Cindy Salgado (Kidd Pivot) and BC Beat Creative Director Jennifer Jancuska.
The works will be performed by Candace Olsen (An American in Paris), Brandon Leffler (On the Town), Lamar Baylor (The Lion King), Ariel Reid (Aladdin), Yurel Echezarreta (Matilda), Brandt Martinez (Aladdin), Kelly Sheehan (White Christmas), Luke Wygodny (American Idiot), Shawn Fisher (Fela!), Danielle Burdick (Mamma Mia!), Eddy Lee (The Bad Years), Avery Sobczak (Count Me In), Stephanie Lo (Radio City Christmas Spectacular), Jacob Guzman (Newsies), David Guzman (Newsies), Billy Griffin, Antuan Raimone, Justin Keats and many more.
"With diverse experience as choreographers and performers, the artists coming together for BC Beat are focused on the narrative," said Jancuska. "They've been trained and challenged by historic and contemporary musical theatre and dance creators including Casey Nicholaw, Twyla Tharp, Christopher Wheeldon and Crystal Pite. They've studied at Julliard, Princeton and Harvard. And on Monday, May 18, everyone has the opportunity to witness a lot of innovation."
She concluded, "We're pumped for another exciting BC Beat night!"
For more information on BC Beat, visit www.BCBeat.net. Tickets are $10 online and are now available through Brown Paper Tickets. Tickets can also be purchased at the door for $15 (cash only).
BC Beat has been conceived and created by Jennifer Jancuska and is sponsored by Broadway Connection and Don Matteson of At Home in Brooklyn. The BC Beat team includes Ariel C. Osborne as stage manager, Travis Magee as photographer, Whitney Adams as stylist, Jordan Janota as scenic designer, Steve Gonzalez as lighting designer and Justin Johnson as sound manager. Videos of all BC Beat performances are available for viewing on the BC Beat YouTube Channel.
Photo by Travis Magee.