BDC announces 2018 Audition Tour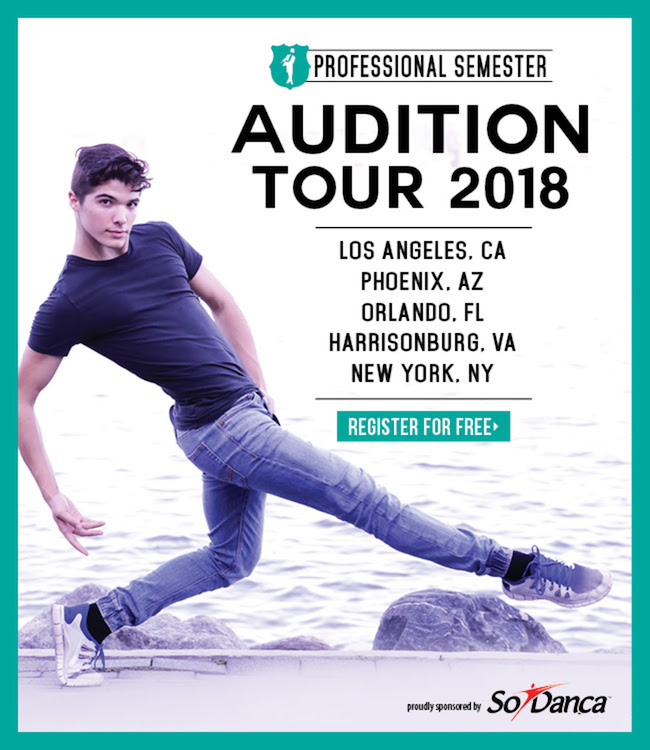 Broadway Dance Center's Professional Semester Program offers the advanced technical training, skills instruction, and powerful networking opportunities that dancers need to launch a sustainable career in dance. Former students are now performing on Broadway, as a Radio City Rockette, on national ad campaigns, with major singers like Beyoncé, on TV shows like Glee and Orange Is The New Black, and on numerous cruise ships.
Former Professional Semester student Eliza Ohman, currently a swing in Hamilton on Broadway, said, "The Professional Semester really helped further my career by giving me the opportunity to grow and develop under the direction of some of the best teachers in the city. I was able to connect with casting directors and agents, which was a huge stepping-stone in my career. This program inspired and encouraged me to pursue my dreams and I would not be where I am today without it."
Now BDC has announced an exclusive audition tour for this elite program! Dancers ages 18-27 are invited to register. All auditions will be led by Jim Cooney.
Dancers can register for free at www.broadwaydancecenter.com. Plus, the first 50 dancers to apply and attend for each city will receive a free item from sponsor Só Dança!
Those selected will receive guaranteed acceptance to the course (Fall 2018 or Spring 2019 entry) and a waiver of the application fee. Also, feel free to join BDC for its full Los Angeles Workshop if you're headed to the LA audition!
2018 Audition Tour Dates and Locations
Los Angeles, CA – Starwest Studios
Wed., January 31 from 7-8 p.m.
Phoenix, AZ – Dance Connection
Sat., February 3 from 5-7 p.m.
Orlando, FL – Marshall Ellis Dance School
Sun., February 18 from 10 a.m.-12 p.m.
Harrisonburg, VA – James Madison University
Sat., March 17 from 12-2 p.m.
New York, NY – Broadway Dance Center
Sun., March 25 from 6-9 p.m.
---