BDC hosts Spring Break Dance Camps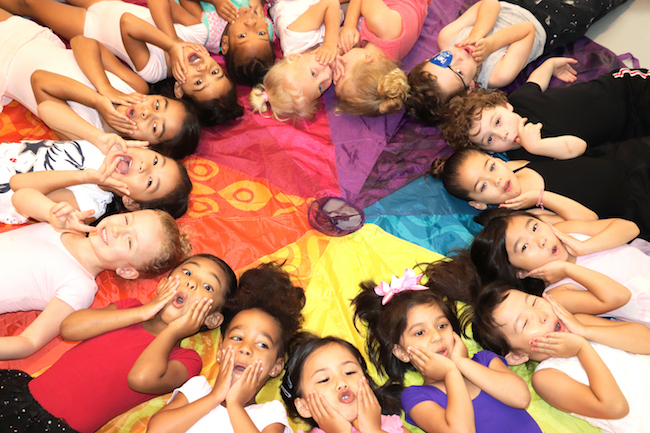 Broadway Dance Center Children & Teens is thrilled to offer Spring Break Dance Camps for ages 3-14! These one-week dance camps are the perfect way for girls and boys to keep moving over their school break.
Designed for movers of all levels, the camps give students the opportunity to try a wide variety of dance styles, including ballet, jazz, hip-hop, musical theatre, tumbling/acro, contemporary and more.
A week at camp with BDC Children & Teens is jam packed with exceptional dance training, crafts, new friendships and FUN! Each day, campers start off with teambuilding games to develop deeper relationships with new friends as well as preparing their bodies for the day of dancing ahead. Campers break mid-day for craft and lunchtime, where BDC encourages them to connect with each other and engage their imaginations in the "device free" space.
At the end of the week, BDC invites family and friends into the studio for an exclusive "showoff" where campers share a taste of all they learned. BDC is excited to watch this year's campers connect and grow.
Allie Beach, director of youth programming, sums the experience up perfectly when she says, "Our dance camps are for those with a love of dance and movement. We hope that our campers experience well rounded training, friendships and fun and that they leave with memories that will last a lifetime."
Visit www.broadwaydancecenter.com to register a child for one or both of the upcoming Spring Break Dance Camps, which are scheduled for March 26-30 and April 2-6. Children will be split up according to age: 3-5, 6-9 and 10-14.
Learn more about the new BDC Children & Teens studio in this article from Dance Informa.
Photo courtesy of BDC Children & Teens.
---