Beloved musical 'CATS' returning to Broadway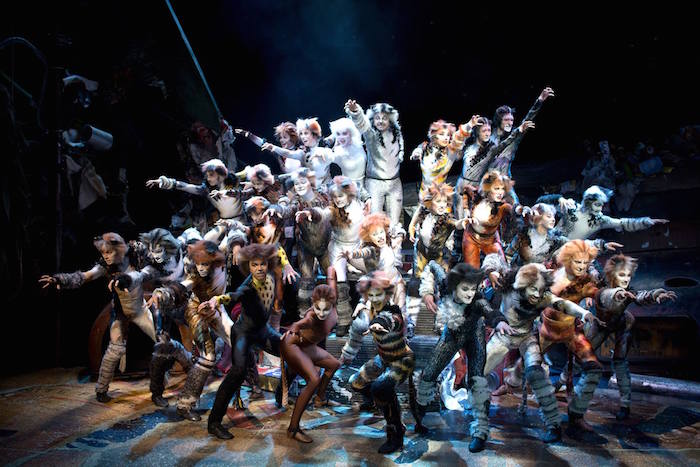 One of Broadway's most beloved and record-breaking shows, CATS, is returning to New York's Great White Way in July 2016. As the Associated Press stated in its announcement, CATS won't be just a "Memory" much longer.
Once Broadway's longest-running show, the hit Andrew Lloyd Webber musical closed its last run in 2000. Now it will return to the Neil Simon Theatre under its original director, Trevor Nunn. Previews are set to commence July 14 and the opening night is scheduled for August 2.
While the cast has yet to be announced, it has been revealed that the revival's choreographer will be Andy Blankenbuehler of Hamilton. He'll base his new movement on the original work of Gillian Lynne.
For those unfamiliar, the storyline of CATS is based on a collection of poems by T.S. Eliot entitled "Old Possum's Book of Practical Cats." It was the first major British musical with lavish settings and pop scores to invade Broadway in the 1980s. It reportedly earned a fortune for Lloyd Webber and producer Cameron Mackintosh, who later went on to produce Les Miserables, The Phantom of the Opera and Miss Saigon on Broadway.
For more information on the new revival and the show's history, check out this article in The Wall Street Journal or visit www.catsthemusical.com. Group tickets are available beginning February 1.
Photo: The CATS cast for a London Palladium production. Photo courtesy of CATS.