Birmingham Royal Ballet presents new show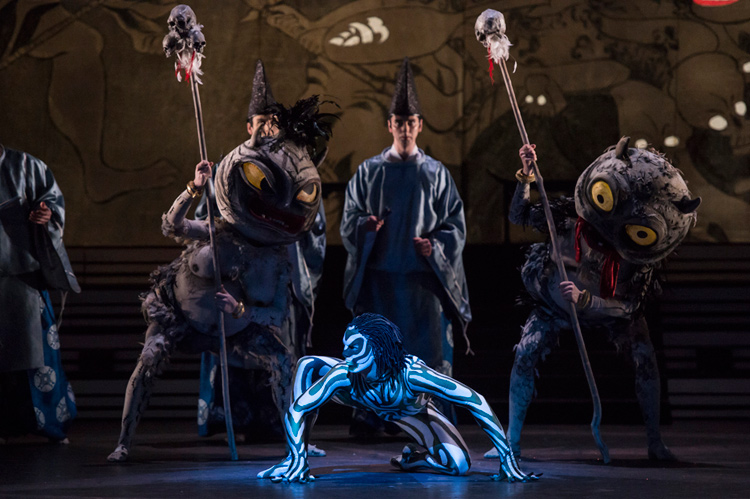 Birmingham Royal Ballet will present its new production of The Prince of the Pagodas at the Theatre Royal Plymouth on March 19-22 and the London Coliseum on March 26-29.
An imaginative reworking of a classic story that celebrates the power of family love, The Prince of the Pagodas had its world premiere in October of 2011 in Tokyo by the National Ballet of Japan. Birmingham Royal Ballet presented its first performance of it on January 23 at The Lowry in Salford.
The ballet follows the tale of Princess Sakura, who mourns the death of her brother and the slow collapse of her once all-powerful father, the Emperor of the Chrysanthemum Throne. Her father, who is broken by the death of his son, allows his new wife to take control of his kingdom and in turn, Sakura is forced to marry.
Presented with a choice of four powerful and wealthy husbands, Sakura's memories of the true love she once felt for her brother gives her the courage to refuse her suitors. Her resolve is reinforced when a fifth suitor arrives at the palace – a scaly Salamander, both fascinating and repellent. Determined not to be forced to follow her stepmother's bidding, Princess Sakura throws herself on the mercy of the new arrival.
After a long and dangerous journey, which takes them through the elements of earth, air, fire and water, they arrive at the Salamander's kingdom, but Sakura's adventure has only just begun.
David Bintley's ballet to Benjamin Britten's only commissioned ballet score was rapturously received by audiences and critics at its premiere in Japan in 2011. The spectacular and imaginative costumes from War Horse designer Rae Smith bring to life the elegance and beauty of the Chrysanthemum Kingdom, and capture our imagination in the fantastical journey through the elements.
Tickets for The Prince of the Pagodas are now on sale. For more information on the production or London performances, visit www.brb.org.uk.
Photo: Joseph Caley as the Salamander Prince with artists of Birmingham Royal Ballet as Yokai. Photo by Bill Cooper.