Birmingham Royal Ballet reveals 2015 season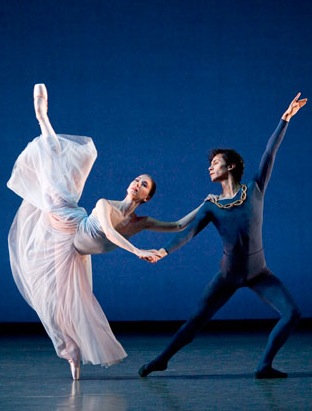 Birmingham Royal Ballet has announced the 2014-15 Birmingham Hippodrome season, the 25th season at its home theatre in Birmingham, England. The season will celebrate the company's varied repertory, from the gothic fairy-tale Beauty and the Beast in the autumn through to the return of The Nutcracker for Christmas and Sylvia in the summer of 2015. Added to the mix will be two works new to Birmingham audiences: a re-creation by Dame Gillian Lynne of the ground-breaking Miracle in the Gorbals, and a new one-act ballet from Director David Bintley called The King Dances.
Over the course of the season, the company will perform four full-length classic ballets and three programs of shorter works to include the return of Bintley's Carmina Burana, MacMillan's La Fin du jour and a revival of George Balanchine's earliest American creation Serenade.
Throughout the season, Birmingham Royal Ballet's 60 full-time dancers from across the world will be accompanied by Britain's busiest ballet orchestra, the Royal Ballet Sinfonia. The Sinfonia, under the musical directorship of Koen Kessels, with Principal Conductor Paul Murphy and Conductor Philip Ellis, plays for Birmingham Royal Ballet's wide-ranging program in the U.K. and abroad.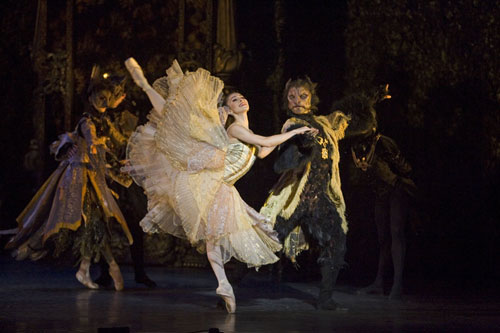 During the 2014-15 season, Birmingham Royal Ballet will continue to focus on creating new works and presenting quality productions at affordable ticket prices. The company has held most of its prices for the last few seasons and from September 2014 a flexible range of prices will enable the company to offer tickets from as little as £16 with a generous range of concessionary rates available to many.
For more information on season tickets and individual shows, visit brb.org.uk/seasontickets.
Photo (top): Birmingham Royal Ballet's Elisha Willis and César Morales. Photo (below): Ambra Vallo as Belle and Chi Cao as the Beast in Birmingham Royal Ballet's Beauty and the Beast. Photos by Bill Cooper.