Bloch sponsors SYTYCD Live Tour 2013!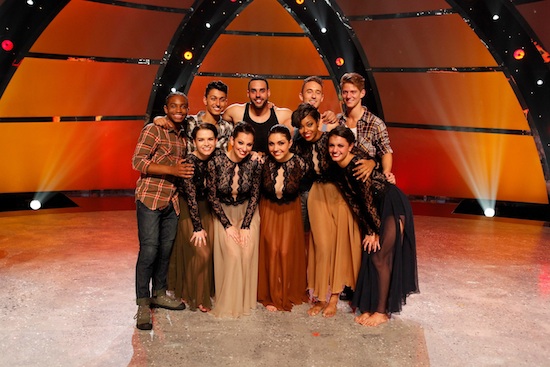 In its first large-scale entertainment sponsorship, Bloch recently announced that it is a participating sponsor in the 2013 Live Tour of the hit Fox TV series So You Think You Can Dance.
Bloch will provide apparel and shoes to the Top 10 tour dancers from Season 10 of the Emmy Award-winning show to wear while performing live on tour across the US.
This multi-platform sponsorship allows Bloch, a top-tier shoe and apparel brand for professional dancers, to expose its dance and fashion apparel designed for the general public to everyday dance fans.
The Top 10 dancers will embark on a national tour this fall, offering fans across the country the experience of watching the TV show in a live, multi-media performance. Bloch will provide the finest apparel for the dancers to wear on and off stage.
Bloch's participation, however, goes beyond providing the dancers with apparel and shoes. Bloch will also create experiences for fans of SYTYCD and of Bloch dance wear at each venue where the tour lands. Ticket giveaways and other contests are planned to start in September.
Fans everywhere can join in on the fun by uploading images of their best personal dance moves. Winners of that activation will be featured in a Bloch branded montage that will play in tour venues before the show and during intermission.
The Live Tour begins October 1, hitting 42 cities through November 27. Tickets are on sale now at fox.com/dance.
Photo: The top 10 contestants of So You Think You Can Dance Season 10, including (from left to right): Fik-Shun, Amy Yakima, Paul Karmiryan, Makenzie Dustman, Aaron Turner, Jenna Johnson, Jasmine Harper, Tucker Knox, Hayley Erbert and Nico Greetham. Photo by Adam Rose, courtesy of 2013 FOX Broadcasting Co.