BodyVox holds auditions for male dancers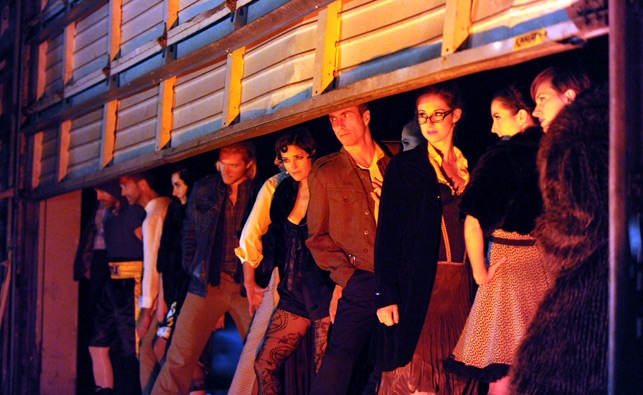 Portland-based contemporary dance company BodyVox is seeking male dancers to join the troupe for a four-month touring season (from January to April 2015).
Led by Emmy Award-winning choreographers Jamey Hampton and Ashley Roland, BodyVox is known for its visual virtuosity, distinctive wit and unique ability to combine dance, theater and film into breathtaking productions rich in imagery, athleticism and humor. Auditions will be held Sunday, November 2 from 2 to 5 p.m., with check-in at 1:30 p.m.
The selected dancers will receive a competitive contract with the possibility of later joining the company for a long-term commitment.
"We are seeking professional dancers who are theatrical, athletic and have a strong contemporary ballet base," BodyVox states on their website. "Good improvisational skills and a commitment to performance are important. Any acrobatic training or ability is a welcome plus."
BodyVox's 2015 tour season includes national and international engagements, starting with performances in Pennsylvania and Florida and later going to Italy and Germany.
Dancers looking to audition are asked to bring a current resume and headshot (or dance photo.) To inquire about specifics, email Daniel Kirk at daniel@bodyvox.com. The auditions will take place at BodyVox Dance Center, located at 1201 NW 17th Avenue, Portland, Oregon.