BodyVox premieres 'Firewall' in Portland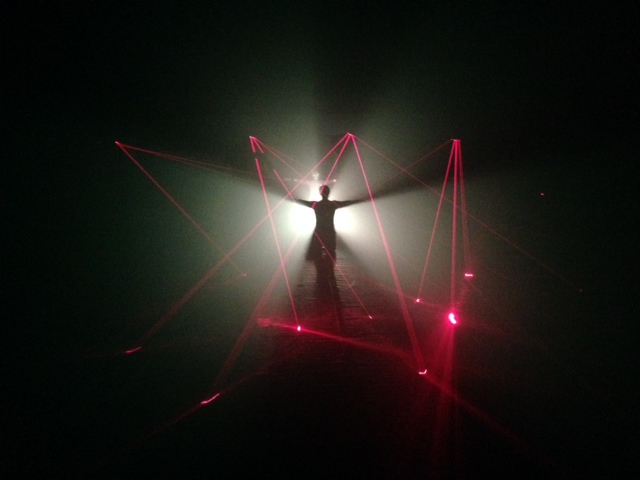 One of Oregon's most engaging contemporary dance companies will premiere a new production this Thursday, December 4. Portland-based BodyVox will present its groundbreaking Firewall in the company's home theater through December 20.
Utilizing sleight of hand and forced perspective in a collision of media and live dance, Firewall will capture the essence of optical deception as it transforms the stage into an impossible reality. Technology and illusion meet as Emmy Award-winning choreographers and company leaders Jamey Hampton and Ashley Roland use dance, technology, film and illusion to breach the optical firewall of the imagination.
Firewall is a bold merging of dance and technology that re-examines and expands the idea of live dance performance. The show's lighting design by Mark Lapierre incorporates laser light technology in a richly layered approach. Additionally, the show will incorporate blue screen, projections and scenic/sound elements constructed by Michael Curry studios.
For more information on Firewall or to book tickets, visit www.bodyvox.com. The BodyVox Dance Center is located at 1201 NW 17th Avenue in Portland, Oregon.
Coming up in 2015, the company will tour to various cities across the U.S. to present performances. In January, BodyVox will present Reverie at Lafayette College in Easton, Pennsylvania. Then in February and March the company will tour to: Lake Worth, Florida; Hillsboro, Oregon; Skagit, Washington; and Juneau and Anchorage, Alaska. See the full tour calendar on the company's website.
Photo: Dancers performing Laissez-Faire. Photo by Jamey Hampton, courtesy of BodyVox.