Bolshoi Ballet London Tour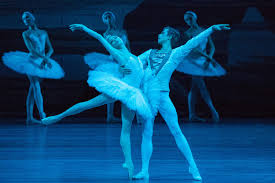 At the end of July 2019, the Bolshoi Ballet and Orchestra will travel to London to perform from the 29th July to the 17 August in Covent Garden. The Bolshoi Ballet will return to the Royal Opera House with the Orchestra for another exciting three-week season of spectacular ballets presented by Victor Hochhauser.
The following productions will be presented: Spartacus, Swan Lake, The Bright Stream and Don Quixote. The conductors are Pavel Sorokin and Pavel Klinichev.
The Bolshoi has dedicated its London tour to the memory of Victor Hochhauser (March 27, 1923 – March 2, 2019), who passed away this spring. This tour will be the first in 60 years that the Bolshoi comes to London without the legendary impresario.
For more information go to http://www.roh.org.uk/about/bolshoi
Image courtesy of Bolshoi Balllet